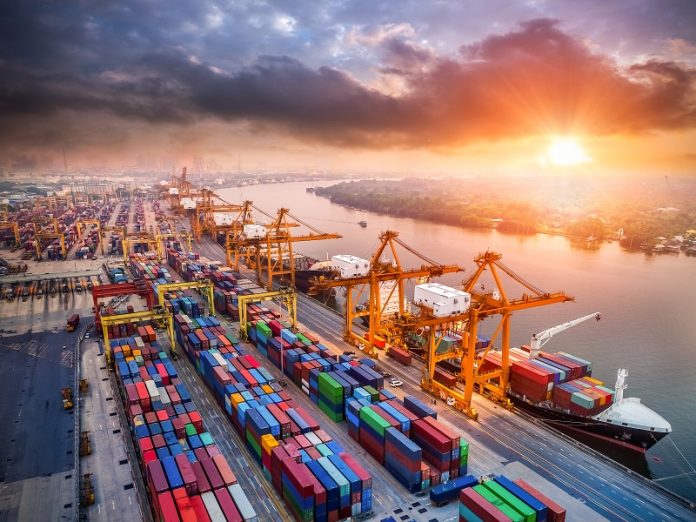 Striving hard towards making its contribution to achieving the target of USD 5 trillion economy, Shipping Ministry has identified over 50 big-ticket projects as part of National Infrastructure Pipeline (NIP) for infrastructure augmentation and development at major ports upto FY 2025.
The ministry has earmarked 58 projects involving a cost of Rs 49,950 crore to strengthen and modernise major ports of the country as world-class ones.
Recently a brainstorming session was held at Mahabalipuram where detailed deliberations on various matters relating to improving the performance of the major ports were examined threadbare, said a senior Shipping Ministry official.
An action plan was formulated to strengthen these ports to compete with private or non-major ports and steps for port modernisation.
Besides, implementing e-governance to make ports faceless and paperless and developing India as 'trans-shipment hub' and Vision-2030 for the maritime sector were also explored as a way forward for the sector.
In order to increase the tonnage capacity of the Indian shipping industry, the government has taken a number of steps. These include providing Indian shipping industry cargo support through Right of First Refusal and reduction of GST from 18 per cent to 5 per cent on bunker fuel used in Indian flag vessels.
Ministry has allowed the carriage of coastal cargo from one Indian port to another Indian port through foreign ports in Sri Lanka and Bangladesh.
Removing licensing requirement for chartering of foreign-registered ships by citizens of India, companies incorporated in India and Registered Societies to encourage the coastal movement of agriculture and other commodities, fertilizer, EXIM Transshipment Containers, and Empty containers are other steps undertaken by the government.
Bringing parity in the tax regime of Indian seafarers employed on Indian flagships as compared to those on foreign flag ships, allowing shipping enterprises based in India to acquire ships abroad and flag them in the country of their convenience are being considered for industry growth.
It has allowed the use of imported containers for carrying of domestic cargo and allowing the use of locally manufactured or domesticated containers conforming to the specifications from the international organization for transportation of EXIM cargo.
In the past four-five years, the government has given a strong push to port modernisation, mechanisation, and digitization, with a number of ease of doing business initiatives.
The revamped port community system (PCS), is expected to connect and provide real-time information to stakeholders on a single platform.
Other key measures for port modernisation include the introduction of web-based e-forms, direct port delivery and direct port entry, installation of container scanners and radio frequency identification-based systems for gate automation, digitalisation of land records and launch of a single-window interface for facilitating trade.