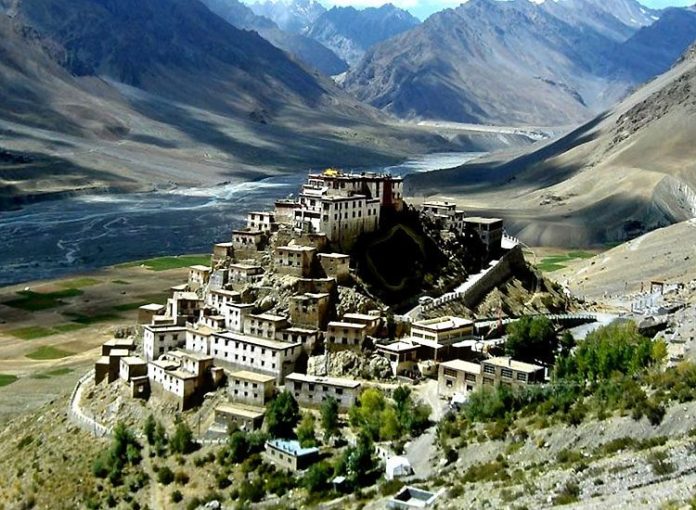 Promoting Himalayas as tourism destination, government has unveiled the various attractions associated with the mountain range round the year in the webinar for its stakeholders.
With 73 per cent of Himalayan range lies in India, Indian Himalayas themselves are a complete destination which can be explored around the year for variety of experiences Himalayas provide opportunity for a round-the-year tourism in India , right from hard adventure to soft adventure, rich flora and fauna to bio-diversity hotspots, high altitude peaks to beautiful lakes, from varied culture to the realm of spirituality and wellness.
Aptly named Bengal by the Himalayas, Dekho ApnaDesh webinar took the participants to the attractions of Darjeeling, the history of Darjeeling Tea, story Darjeeling Himalayan Railway (DHR) or Toy Train, the treks and trails, the heritage of Dak Bungalows and Charter train, the village cultures and the Home stays.
The promotion of Himalayas as a tourism destination by Ministry of Tourism has enabled India to be marketed as a round-the-year travel destination as the Indian Himalayas provide opportunities for travellers for 365 days in a year.
The Swadesh Darshan scheme, Ministry's flagship programme, is developing thematic circuits in the country in planned and prioritized manner and the Himalayan Circuit is one such identified theme under this scheme, according to Tourism Ministry official.
In a historic step towards promoting adventure tourism in the country the government has opened 100 new peaks for mountaineering in the year 2019.
Showcasing the stories of Bengal by the Himalayas, the 14th session of the webinar had presentation by Supratim Basu of Help Tourism, which took the participants to the attractions of various aspects of Darjeeling.
Meanwhile, taking the help of webinar, the National Gallery of Modern Art has presented the virtual programme "NGMA KE SANGRAH SE" to showcase the rarely seen and unseen artworks from its repository during the lockdown.
The theme for this week is ARTIST BY ARTISTS and is dedicated to Gurudev Rabindranath Tagore. This week's program coincides with the maestro's 159th birth anniversary on May 7, 2020, a date we would like to celebrate.
Many more exciting and thought-provoking themes have to come in the coming days. These virtual programs and exhibitions will give the opportunity to art lovers, artists, art connoisseurs, students and teachers to see the rarely presented artworks from their homes.
National Gallery of Modern Art has earlier presented various virtual exhibitions such as Jamini Roy and Raja Ravi Verma and has also shared permanent collections virtually to commemorate International Days such as International Women's Day, International Dance Day and International Workers Day. These exhibitions are available on NGMA's website and social media platforms.
Adwaita Charan Garnayak, DG, NGMA states, "The closure of Museum galleries due to COVID-19 lockdown did not dampen our spirits and couldn't disconnect us with our audiences. Rather, this has presented us a new opportunity to get connected in an exciting way with a wider world audience through web and social media supported by the internet. All endeavours are being received really well by the community and we are hoping to serve the same way in the coming future."