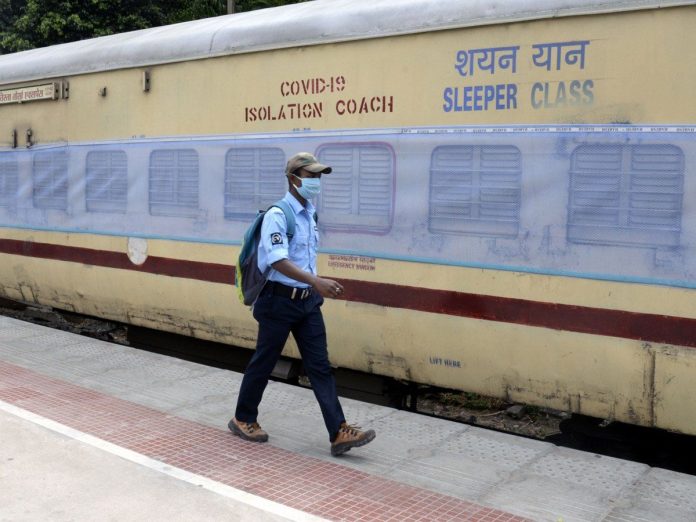 Union Minister of State for Science and Technology has said that the Council of Scientific and Industrial Research (CSIR) has developed a new disinfectant technology to combat the Covid-19 causing SARS-CoV-2 virus in train coaches, AC buses and closed spaces.
The UV-C disinfectant technology, developed by CSIR's Central Scientific Instruments Organisation (CSIO), is completely effective to mitigate the airborne transmission of SARS-CoV-2, reports Financial Express.
This disinfection technology has also been successfully tested in the Indian Railways, the Parliament house and the air-conditioned buses. Additionally, it can also be put into use in malls, large conferences, class rooms and auditoriums as well.
Speaking after releasing the guidelines issued by the CSIR on Disinfection Technologies for the mitigation of SARS-CoV-2 Transmission, Singh also clarified that that people are advised to follow the Covid appropriate behaviour despite installation of the disinfection technology.
The disinfectant technology has been built according to the necessities of deactivating the SARS-CoV-2 virus contained in an aerosol with the required ventilation measures and the UV-C even deactivates the bacteria, funguses, viruses with appropriate dosages using the 254nm ultraviolet light.