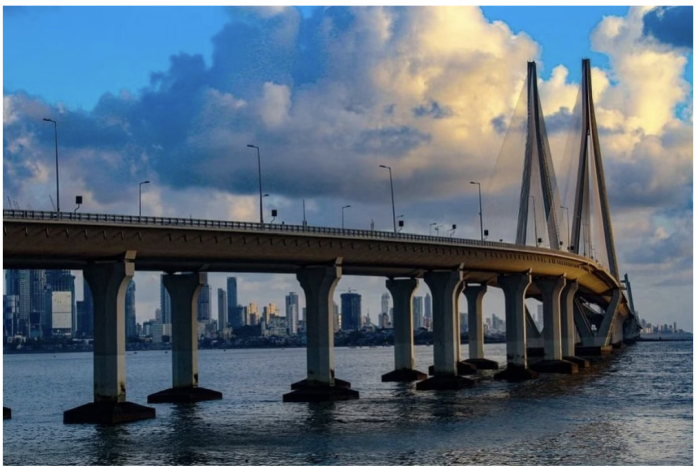 The Maharashtra government has taken another step towards improving the transportation in Mumbai Metropolitan Region (MMR) by extending the Versova-Virar sea link (VVSL) project till Palghar.
The Mumbai Metropolitan Region Development Authority (MMRDA) last week floated tenders to appoint a consultant to prepare a Detailed Project Report (DPR) for the extension of VVSL from Virar upto Palghar.
For those unversed, the VVSL is a proposed 42.75-km eight-lane elevated road that will connect Versova, a western suburb of Mumbai, to the fast-growing, dense residential hub of Virar – Mumbai's satellite town in the city's larger urban agglomeration of the Mumbai Metropolitan Region.
Estimated to cost Rs 63,426 crore, the Versova-Virar sea link project has already got cabinet approval and will be executed by MMRDA.
Apart from decongesting the existing road network, the sea link to Palghar will also help boost the tourism sector and give a fillip to economic activity.
The MMRDA has put forward two alternatives for the extension project. Apart from these, consultants will explore various other options and suggest the most practical and viable alignment.
The initial option involves a 21.8 km sea link and a 7.3 km connector to Palghar. In the second alignment, a 15.4 km coastal road will be constructed from Virar to Kelwa, followed by the widening of a 10.9 km stretch between Kelwa and Palghar.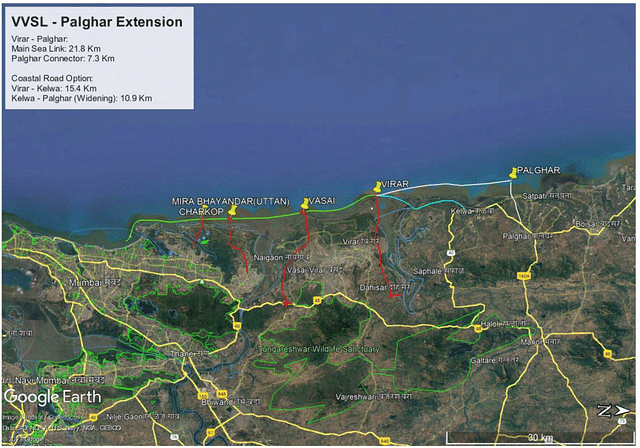 Proposed Alignment of VVSL-Palghar Extension
The consultant shall prepare a Feasibility and Detailed Project Report including detailed highway design, detailed working drawings and detailed cost estimates for the project.
Additionally, it will conduct economic and financial viability analysis, environmental and social feasibility, social and environmental action plans as appropriate, and documents required for tendering the project.