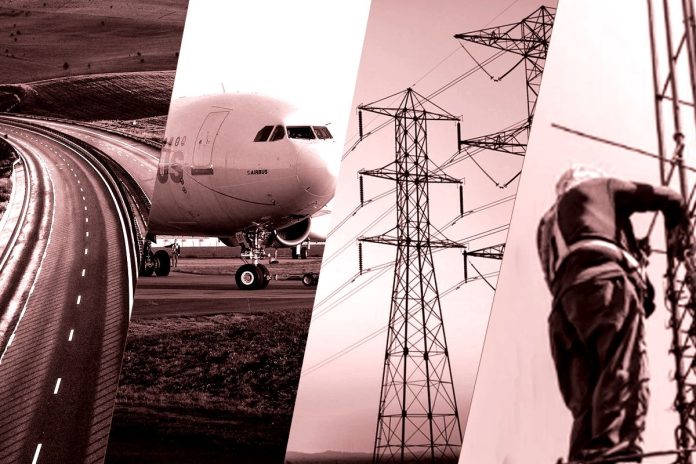 The PM Gati Shakti initiative, aimed at transforming the infrastructure growth in the country, has reached its two-year milestone today.
In line with this, the Ministry of Commerce and Industry has compiled a performance report highlighting the significant improvements and execution growth that has been achieved since its launch.
According to the analysis, the initiative has made a significant impact on streamlining the process of doing business by reducing the time required for finalising pre-alignment in infrastructure projects from three to four months down to just one month, reports Economic Times.
Previously, project details were managed manually, but they are now digitised and integrated via the Gati Shakti portal. This shift has led to a more efficient planning process for both social and economic infrastructure.
Infrastructural Transformation Through The Gati Shakti Initiative
The government launched the PM Gati Shakti program on 13 October, 2021, with the goal of achieving self-reliance and a $5 trillion economy by 2025.
To realise this vision, there was a pressing need to establish a comprehensive and efficient multimodal transportation and last-mile connectivity infrastructure across the country.
Such infrastructure is required to achieve a balanced mix of transportation methods, reduced logistics costs, enhanced export competitiveness, and a positive cycle of increased investments, economic growth, and job creation.
PM Gati Shakti aims to achieve these objectives through integrated planning and coordinated project execution involving all relevant ministries and state governments.
The primary aim of this initiative is to enhance multimodal connectivity, improve logistics efficiency, and address crucial infrastructure deficiencies to ensure seamless movement of people, goods, and services across the nation.
The program also seeks to integrate the infrastructure schemes of various ministries and state governments, including Bharatmala, Sagarmala, land ports, UDAN, and more.
Since its inception, PM Gati Shakti has evaluated numerous projects with over 200 state projects aimed at enhancing logistic infrastructure and 156 critical infrastructure gap projects intended to enhance first and last-mile connectivity, worth Rs 11.58 lakh crore.
More Than 100 Critical Projects Assessed This Fiscal
Tracking the progress under the PM Gati Shakti, more than 100 critical infrastructure projects have been recommended for approval in the ongoing fiscal.
The majority of projects endorsed by the group pertain to roads, railways, and urban development.
These include road projects requiring a combined investment of Rs 3.65 lakh crore, railway projects valued at Rs 95,704 crore, and urban development projects totalling Rs 79,016 crore that have received approval.
These projects worth Rs 5.89 lakh crore have been recommended by the Network Planning Group (NPG) constituted under the initiative, which has conducted 56 meetings so far.
The NPG is composed of representatives from various connectivity infrastructure ministries and departments. These representatives include the heads of the network planning division, and their purpose is to ensure unified planning and integration of the proposals.
All logistics and connectivity infrastructure projects requiring investments of over Rs 500 crore are directed through the NPG.
As part of the process, before creating a detailed project report (DPR) at the planning stage, all departments must seek approval from the NPG.
The PM Gati Shakti also has a digital component in the form of a GIS platform, which integrates the geospatial data related to the infrastructure in the country and planning portals of various ministries and departments.
Through the portal, the time taken to create a DPR has been reduced from six months. This improvement has been beneficial in expediting the planning process. The portal offers access to over 1,460 layers of data, covering various aspects such as land, ports, forest, and highways.