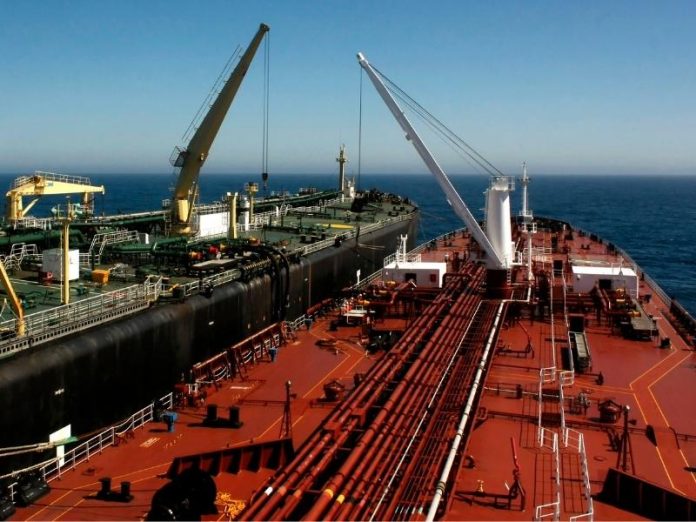 India's leading gas company, GAIL, has achieved a groundbreaking milestone by conducting the world's first ship-to-ship liquefied natural gas (LNG) transfer.
This strategic move aims to optimise shipping costs and reduce emissions, showcasing GAIL's commitment to innovative solutions to enhance business operations. GAIL has secured a contract for 5.8 million tonnes per annum of LNG from the United States.
Traditionally, GAIL transports this volume to India through LNG ships covering a distance of approximately 19,554 nautical miles, taking about 54 days for a round trip.
This conventional approach emits around 15,600 tonnes of carbon-di-oxide (CO2). While emissions are usually controlled using advanced technology or by altering cargo destinations, GAIL's inventive contractual arrangement, involving ship-to-ship (STS) transfers, has led to a substantial decrease in CO2 emissions.
In a recent instance, GAIL's vessel, Castillo De Santisteban, transferred LNG mid-journey to another chartered vessel, Al Gharrafa of QatarGas. This STS transfer, a world first between a large conventional LNG vessel and a Q-Flex LNG Vessel, resulted in significant benefits. The QatarGas vessel continued to Dahej in Gujarat, completing the cargo delivery originally intended for GAIL's vessel.
The innovative approach resulted in the reduction of 7,000 tonnes of CO2 emission and reduced the voyage duration from 54 to around 27 days for GAIL's chartered vessel.
The optimised gain for GAIL in this charter exceeded USD 1 million, as confirmed by company officials. Additionally, the backhaul of the QatarGas vessel realised savings in fuel costs and canal charges, contributing to a win-win situation for both GAIL and QatarGas.
This pioneering concept, if scaled up, could revolutionise the LNG shipping industry. With a minimum of two cargoes per month, the potential distance savings could reach 2,09,664 nautical miles per year, resulting in a significant reduction of 1,67,731 tons of CO2 emissions.
Moreover, this innovative strategy aligns with GAIL's broader initiatives, such as the introduction of the first floating Compressed Natural Gas (CNG) station and the conversion of boats in Varanasi to run on environmentally friendly CNG, reports Economic Times.
GAIL's forward-thinking approach and achievements, including the innovative LNG transfer and the floating CNG station, were acknowledged with the 'Innovation Award–India and Midstream Project of the Year' at the prestigious Asian Oil and Gas Awards.