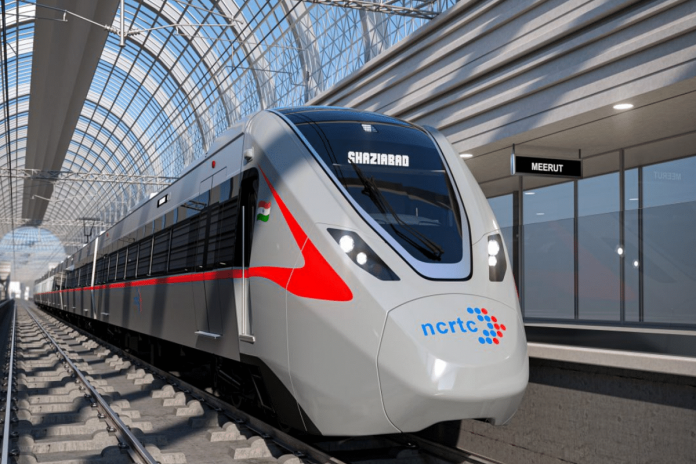 The Delhi government is expected to soon pay the remaining share of its cost for the Delhi-Meerut Regional Rapid Transit System (RRTS).
The development comes after the transport department last week sent a file to the finance department for payment of Rs 415 crore as the last instalment of the Delhi government's share in the semi-high speed rail project, as reported by Economic Times.
The Delhi government was required to contribute Rs 1,180 crore towards its share for the construction of the Delhi-Meerut RRTS corridor. Out of this, it had paid Rs 265 crore as the first instalment in March 2019 and Rs 500 crore in the second installment. A balance amount of Rs 415 crore was overdue, for which the Delhi government had thrown its hand up citing a paucity of funds.
The matter came to the notice of the Supreme Court on 03 July while hearing an environment-related matter.
Subsequently, the Delhi government provided an assurance to the apex court that it would fulfill its financial commitment to the RRTS project. The assurance came in response to the apex court's warning of potentially reallocating the government's advertisement budget to fund the public transport facility.
The apex court bench led by Justice Sanjay Kishan Kaul while hearing the matter had noted that the Delhi government had spent Rs 1,100 crore on advertisements in the last three years, which is more than its share in the RRTS project.
The Delhi government had expressed its inability to contribute funds for the RRTS project after which the top court had directed it to place on record funds spent on advertisements in the last three years.
The Supreme Court in its order gave the Delhi government two months to clear its overdue payment of Rs 415 crore stressing on the importance of infrastructure projects in the National Capital Region (NCR).
The 82.15-km-long rail based system from Sarai Kale Khan in Delhi to Modipuram in Meerut in Uttar Pradesh is the country's first RRTS and has been named as RapidX.
Primarily elevated for 70 km, the RapidX corridor also includes a 12-km underground section and will reduce the travel time between Delhi and Meerut to 60 minutes. The route encompasses 25 stations, with three in Delhi, eight in Ghaziabad, and the remaining in Meerut.
The Rs 31,632-crore RRTS corridor is targeted for opening by March 2025. Before that, the priority section of 17 km in Ghaziabad, extending from Sahibabad to Duhai Depot is expected to be operationalised.
The priority corridor between Sahibabad and Duhai Depot has five stations — Sahibabad, Ghaziabad, Guldhar, Duhai and Duhai Depot.
The semi-high-speed regional rail service is being executed by the National Capital Region Transport Corporation (NCRTC), a joint venture between the Centre and the state governments of Delhi, Haryana, Rajasthan and Uttar Pradesh.