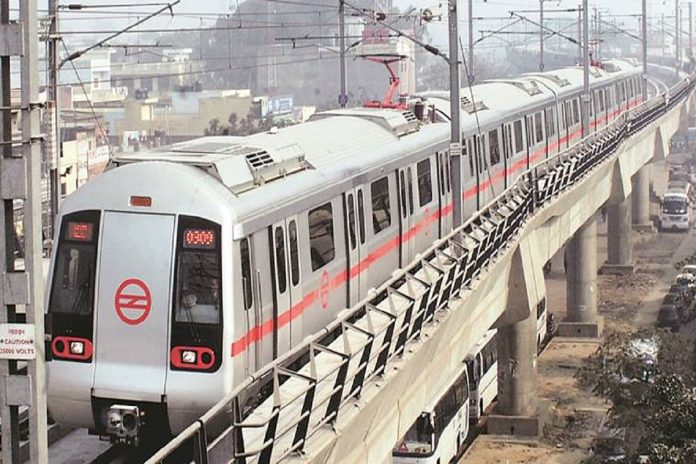 Ushering in a new era of transportation, the Delhi Metro Rail Corporation (DMRC) and Bharat Electronics Limited (BEL) have signed a memorandum of understanding to develop an indigenous communication-based train control system (i-CBTC).
With this partnership, DMRC and BEL are ready for driving innovation, reducing costs, and fostering self-reliance in the field of train control signalling systems.
The i-CBTC project signifies a significant leap forward for the Delhi Metro.
By embracing this cutting-edge system, which is widely adopted by leading metros worldwide, DMRC aims to optimise train operations, increase frequency, and enhance passenger services while efficiently utilising rail infrastructure.
Already showcasing its commitment to innovation, DMRC deployed the indigenous automatic train supervision system (i-ATS) on the Red Line earlier this year, tailored to Indian conditions.
The development of i-CBTC is meant to be a monumental stride towards self-reliance in metro signalling and train control systems, reducing dependence on foreign vendors and fostering indigenisation and standardisation.
This endeavour is driven by a dedicated team of 50 engineers from DMRC and BEL, well-versed in signalling technology, software development, hardware development, safety processes, RAMS, testing, and more.
The team has commenced work at the i-CBTC lab of DMRC and will soon develop and deploy the prototype i-CBTC product on a designated test track within the DMRC network.
In a ceremony attended by Arun Kumar, advisor/S&T/co-ordination of DMRC, and Manoj Jain, director (research and development) of BEL, exchanged the MOU in the presence of Vikas Kumar, managing director, DMRC, BP Srivastava, chairman and managing director, BEL and other senior officials.
This groundbreaking partnership is aligned with the 'Make-in-India' initiative, championed by the government of India under the Ministry of Housing and Urban Affairs.