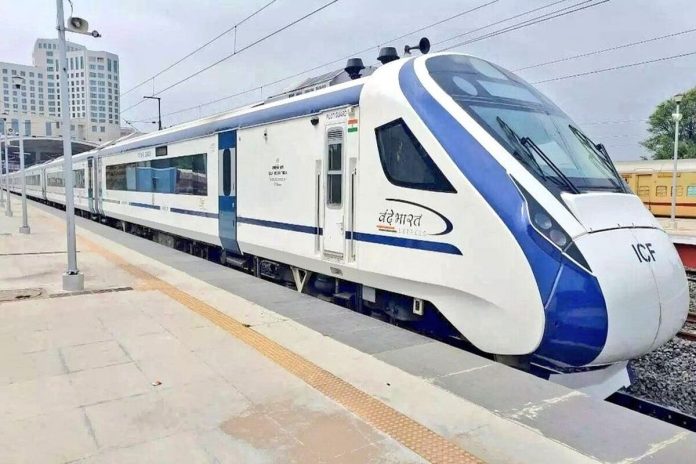 Currently, technical evaluation of these two companies are underway and by the end of September, financial bids would be opened.
Rail Technology International India and Vandhana International, two leading players in rail sector are in the race to bag Rs 1,790 crore project for track maintenance and rail safety.
The project involves procurement and maintenance of 19 self-propelled ultrasonic rail testing (SPURT) car machines for the Indian Railways.
Aiming at ensuring safety, the Railways is going for the most modern system for advance detection of track defects to prevent derailments, doing away with the current practice of manual mode.
The Railways had floated tenders earlier to procure 19 SPURT car machines, with service contract for seven years.
Currently, technical evaluation of these two companies are underway and by the end of September, financial bids would be opened, the Railways maintains.
According to the plan, the Railways will have 18 SPURT cars, as already sanctioned in the rolling stock programme and one SPURT car for the dedicated freight corridor to ensure requisite safety and reliability on rail tracks.
Rail traffic is increasing exponentially creating pressure on track maintenance. As the maintenance windows are getting shorter and shorter, traditional trolley-based inspections for ultrasonic flaw detection (USFD) of tracks are becoming extremely difficult.
The train speeds are increasing to 130/160 kmph, reducing response time for moving away from tracks after physically seeing the trains.
With high speed of the trains and their increased frequencies, doing manual trolley based USFD inspections is tedious, unsafe and less reliable due to frequent needs of shifting the trolley away from the tracks and starting the work again from the same location.
Similarly, with multi-tracking of rail tracks, manual trolley inspection in the middle lines is more risky, as the railway staff have to be vigilant of the train movement as well.
Similar difficult situations are being faced by manual USFD operators in tunnels, bridges, high banks, cuttings where space of safety for moving away from tracks is less and due to weight of manual trolleys, such movements are cumbersome and to a great extent, unsafe as well.
In the locations of automatic signalling — as the train headway between two trains have reduced drastically — the movement of trolley based manual operations are again becoming unsafe.
In this situation, the Railways have no other option but to go for a reliable vehicular USFD in a massive way, for advance detection of rail flaws and to ensure safety.
The SPURT cars shall move at a speed of 40 kmph and all such movements would be on the train path.
In the recent past, the Railways has witnessed many derailments due to track defects. The massive deployment of SPURT cars are slated to address the issue.