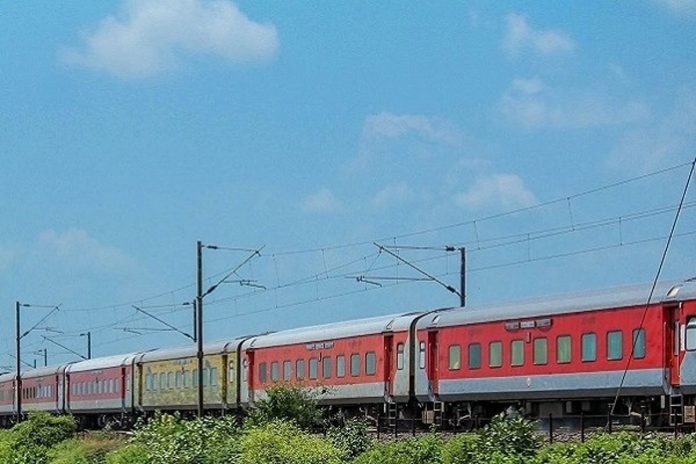 In a significant stride towards modernisation, Indian Railways has successfully manufactured over 31,000 Linke Hofmann Busch (LHB) coaches over the past nine years.
This endeavour marks a pivotal shift as the national transporter gradually replaces conventional Integral Coach Factory (ICF) coaches with technologically advanced LHB coaches.
The decision to embrace LHB coaches is part of Indian Railways' ongoing efforts to enhance safety, comfort, and efficiency in rail travel.
Unlike traditional ICF coaches, LHB coaches boast several cutting-edge features, including an anti-climbing arrangement, air suspension (secondary) with a failure indication system, and a less corrosive shell.
These advanced features ensure that passengers can experience a higher level of comfort and safety during their journey.
These coaches are currently being produced at three prominent manufacturing facilities: Rail Coach Factory (RCF-Kapurthala), Integral Coach Factory (ICF-Chennai), and Modern Coach Factory (MCF-Rai Bareli).
The manufacturing shift became evident as Indian Railways ceased the production of ICF coaches from the fiscal year 2018-19 onwards.
This strategic move aligns with the national transporter's commitment to adopting modern technologies for a more sophisticated rail network.
The production statistics for LHB coaches reflect a substantial increase in recent years. In the previous fiscal year, the national transporter successfully manufactured 4,175 LHB coaches, with 1,221 coaches produced at RCF, 1,891 at ICF, and 1,063 at MCF.
This remarkable output represents a 45 per cent increase in LHB coach production from the preceding financial year.
The timeline of LHB coach production showcases the significant progress made by Indian Railways in embracing advanced technologies.
In FY 2018-19, 4,429 coaches were manufactured, followed by 6,277 coaches in FY 2019-20, 4,323 coaches in FY 2020-21, and 6,291 coaches in FY 2021-22.
The journey towards LHB coaches began in October 1995 when Indian Railways entered into an agreement with M/s Linke-Hoffman-Busch (LHB) Germany (now M/s Alstom-LHB).
This historic agreement facilitated the transfer of technology for the production of lightweight, high-speed coaches capable of running at 160 kmph on the Indian Railway system, as per the Financial Express report.
As the national transporter continues its phased transition to LHB coaches, the focus remains on operational feasibility and the availability of coaches.
This milestone underscores Indian Railways' commitment to providing safer and more comfortable journeys for passengers, further solidifying its position as a pioneer in the evolution of rail travel technology.
Why has the present government been investing in the LHB coaches, against the ICF ones?
One, LHB coaches are constructed using stainless steel, resulting in a lighter weight compared to ICF coaches. These coaches are designed to operate at speeds of up to 160 km/h, with the potential to reach speeds of 200 km/h.
Second, notable features like the presence of disc brakes, which significantly enhance braking effectiveness, are included. This enables the train to come to a halt more swiftly when necessary.
Three, with the integration of hydraulic suspension and side suspension systems, passengers experience reduced jerks during the journey. In simpler terms, this ensures a more comfortable travel experience.
In addition to these, LHB coaches are significantly safer than ICF coaches for multiple reasons, including the superior design of the 'couplers', which help join two coaches to form a rake. The coupler design prevents 'climbing' or piling up of coaches during accidents.