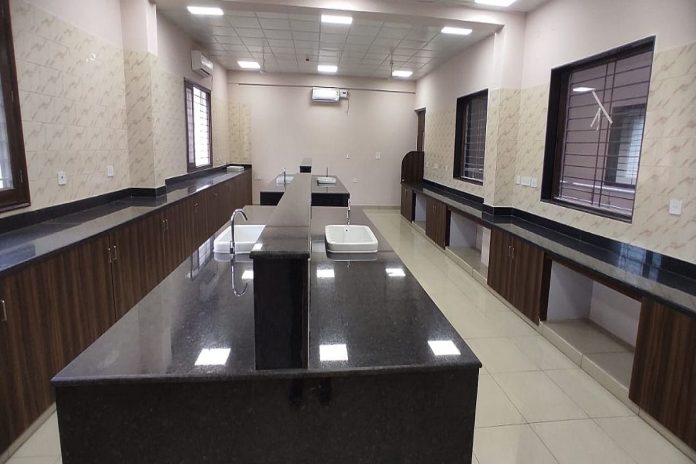 NCRTC has completed the construction of the building for a Research Lab for the Indian Institute of Farming Systems Research (IIFSR) located at Modipuram in Meerut.
The structure of this building has been designed and constructed in such a way that it can be developed as a modern research lab.
Soon, National Capital Region Transport Corporation (NCRTC) will hand it over to IIFSR management to complete the equipment installation and other works.
For the construction of the viaduct on the Delhi-Ghaziabad-Meerut RRTS corridor alignment in the Modipuram area, NCRTC had taken some land from IIFSR.
In lieu of this land, an agreement was signed between the two institutions, under which NCRTC has constructed this building for the research lab and a guest house on the IIFSR campus.
The construction of the guest house has been completed and has already been handed over to the institute and the process of handover of this lab building has also been initiated.
This two-storey building has been developed in an area of approximately 1,200 sqm.
This laboratory is proposed to be equipped with four instrumentation rooms, a soil-physiology laboratory with low heat walls, a soil-chemical laboratory, a modular biological laboratory and microbiology and pathology laboratory, a dry reagent store and a wet reagent store.
The research lab also includes a museum, an autoclave and sterilisation chamber, an incubation chamber, a bio-chemical laboratory, a scientist room, a digestion chamber, a fume hood chamber, a meeting hall with 89 seats among others, for which rooms have been designed and constructed.
Air-conditioners and fans have been installed in all these rooms to maintain the required appropriate temperature.
A green area has been created around the lab building to beautify this lab complex. Moreover, a path has also been built for easy accessibility to the lab.
Keeping in mind the various tests conducted in the lab and the safety standards required, the construction of this lab has been done adhering diligently to the fire safety norms.