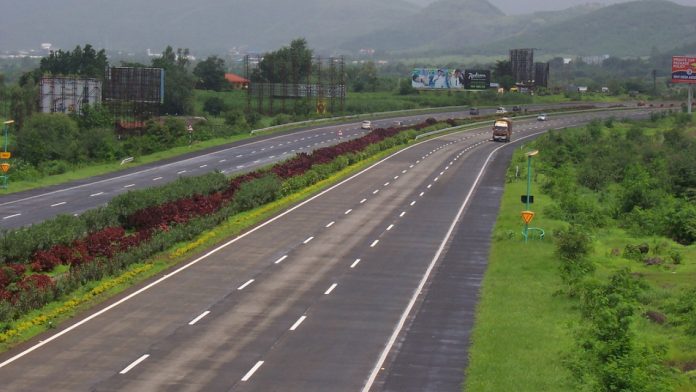 The Maharashtra government has announced that it has completed 100 per cent land acquisition for the 701-km-long Mumbai-Nagpur Samruddhi Expressway, Mumbai Mirror reported.
Work on the expressway is already underway at 16 sites. Rs 46,000-crore construction works of Samruddi expressway is divided into 16 packages and work started in January this year. Work is on in full swing on all packages. The Nagpur-Nashik stretch is expected to be completed 30 months (mid-2021), while the Nashik-Thane stretch that involves construction of huge tunnels will take six months more.
As part of the land acquisition efforts, the government has released Rs 6,000 crores to compensate over 23,500 people who have affected by the project. 8,311 hectares of land has been acquired for the project.
Mumbai Mirror quoted Public Works Department Principal Secretary Manoj Saunik to confirm the completion of Land acquisition for the project. "The government has distributed compensation of Rs 6,000 crore. The process went smoothly and the work has now started in various parts," Saunik said. The government has obtained environmental and forest clearances and wildlife permissions to build the expressway.
The 700 km Samruddhi express highway will connect Mumbai with the state's second capital of Nagpur and pass through 10 districts ( Nagpur, Wardha, Amravati, Washim, Buldana, Jalna, Aurangabad, Ahmednagar etc) and 26 talukas. The Samruddhi Expressway will be a six-lane road, with 390 bridges and seven or eight toll plazas. The expressway is designed for vehicular speeds up to 150km per hour
To be constructed at an estimated cost of Rs 46,000, the project is expected to provide a major boost to the economically backward districts of the states by providing port connectivity to the hinterlands of the state. The express project involves development of agro development nodes or Krushi Samruddi Kendras and incorporate features like automatic number plate registration, access control and an underground network of optical fibre and utilities.
It will have around 50+ flyovers, 24+ interchanges, more than 5 tunnels, 400+ vehicular and 300+ pedestrian underpasses provided at strategic locations. These underpasses and flyovers will be beneficial to those vehiclesleaving or joining the expressway without disturbing the traffic flow. It will also benefit local citizens to go abouttheir travel without any hindrance and also prevent accidents.