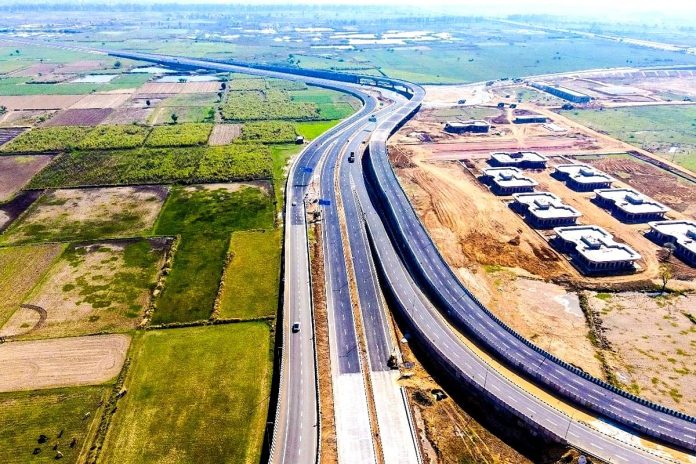 The Chennai Metropolitan Development Authority (CMDA) has engaged the services of a consultant to formulate a comprehensive development plan for the growth corridor of the Chennai Outer Ring Road (CORR).
Minister P.K. Sekarbabu of CMDA stated that the consultant's role encompasses strategic planning for the corridor, including the identification of locations for grid road development, allocation of spaces for public facilities, and earmarking of lands for the establishment of industries, commercial ventures, residential zones, and other essential sectors.
The appointed consultant, Pradeep Misra, Chairman and Managing Director of Rudrabhishek Enterprises Ltd., shared insights into the development approach for the 25 sq. km. corridor.
The plan involves adopting a transit-oriented development (TOD) model with diverse transportation facilities to enhance connectivity.
The CORR project represents a pivotal initiative to address the city's concerns, such as escalating traffic and strained infrastructure resulting from rapid urban growth.
Recognising the urgency of upgrading existing systems to meet these challenges, the initiative aims to establish a high-growth corridor that not only eases congestion but also stimulates economic development.
CMDA Minister P.K. Sekarbabu highlighted the vision of Chief Minister M.K. Stalin, who sees CORR as a high-growth corridor expected to attract business, industrial activities, and residential developments, reports The Hindu.
Emphasising the potential for decongesting the core city, especially with higher floor space indices and improved infrastructure, Minister Sekarbabu outlined the broader goals of the project.
As part of the consultancy assignment, the consultant will conduct a thorough review of existing planning frameworks, development plans, and regulations specific to the planning area.
The company will then formulate a detailed development plan for the 1 km width on either side of the CORR growth corridor.
Additionally, the identification and delineation of optimal areas for implementing the Land Pooling Area Development Scheme (LPADS) will be integral to the consultant's responsibilities, as stated in a company release.
Chennai Outer Ring Road (CORR)
The CORR was developed as per the First Master Plan for the Chennai Metropolitan Area to relieve traffic congestion in the city.
C​​ORR connects NH45 at Vandalur, NH4 at Nazarathpet, NH 205 at Nemilichery, NH5 at Nallur and TPP road at Minjur. It was developed in two phases.
The first phase, between Vandalur and‌ Nemilicheri, was open for public use in 2014. The second phase of 30 km connecting Nemilicheri with Minjur was completed in 2021.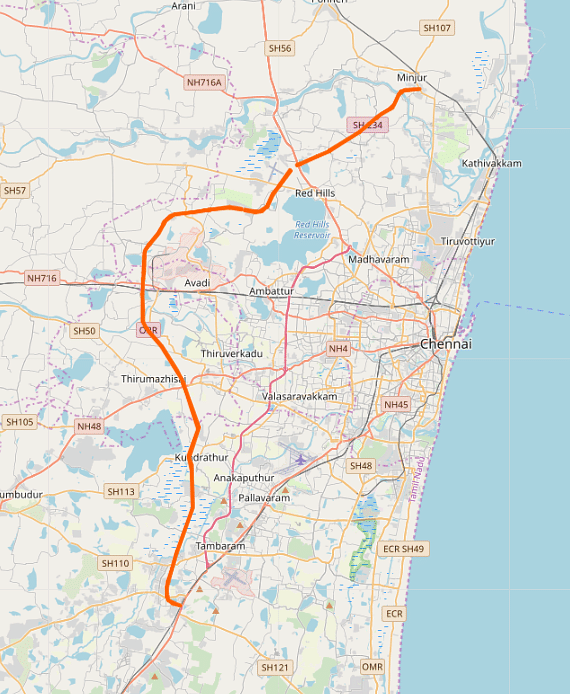 Outer Ring Road Chennai( Wikimedia Commons)
The Second Master Plan has identified areas along CORR as potential areas for future growth.
The total strip of land acquired for the development of the ORR corridor is 122 m, of which 50 m will be used for road development (25 m for each carriageway).
An area of 22 m between left and right carriageways is reserved for public transport corridors (PTC), while the remaining 50 m wide strip is reserved for commercial purposes.