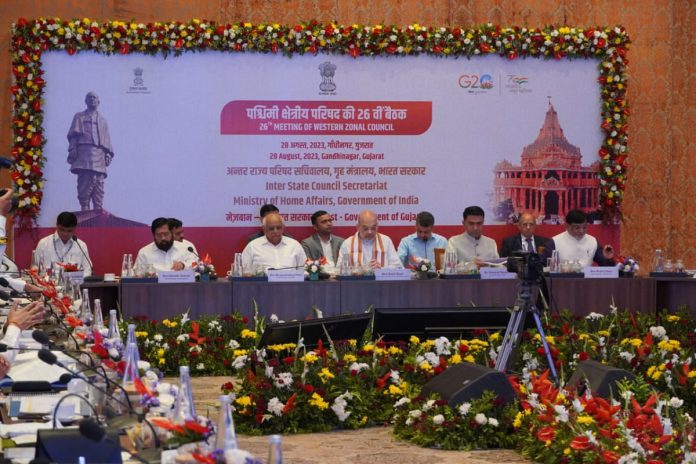 The 26th Western Zonal Council meeting, chaired by Union Home Minister Amit Shah, was held at Gandhinagar in Gujarat on Monday (28 August).
Speaking at the meeting, Maharashtra Chief Minister Eknath Shinde has pitched for the coastal highway being built in Maharashtra, to be extended to connect the state with Goa and Gujarat.
Shinde said that the coastal highway, from Revas in Raigad district to Reddy in Sindhudurg district, should be connected to Goa and Gujarat for the development of tourism in these three states.
"The extension of the coastal road, which is being designed by Maharashtra State Road Development Corporation (MSRDC) in the three coastal districts, will be a major boost to tourism in the three coastal states. It will also benefit in maintaining coastal security in these states," he said.
Shinde was accompanied by Devendra Fadnavis, Deputy Chief Minister, and officers from the various departments. The meeting was also attended by the chief ministers of Gujarat and Goa and administrators from Dadra, Nagar Haveli and Daman and Diu.
The work of 498-km Revas-Reddy coastal highway MSH-4, is underway and the total cost of the project is Rs 9,573 crore.
The MSRDC, a corporation fully owned by the government of Maharashtra is engaged in the development of coastal highway MSH-4.