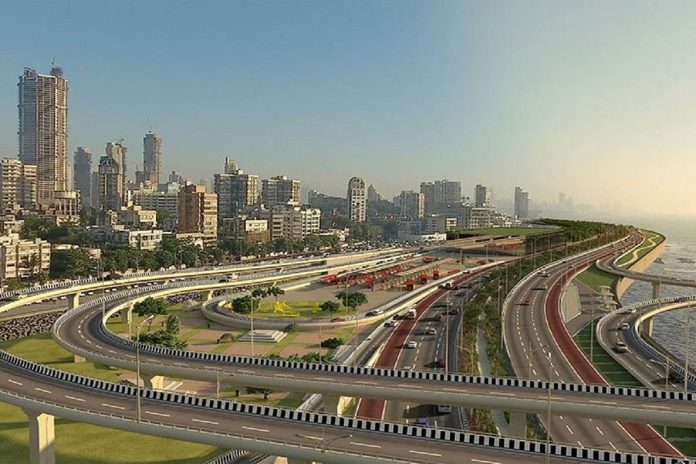 The Brihanmumbai Municipal Corporation (BMC) recently disbursed Rs 15.4 crore as compensation to 170 fishermen from the Worli-Koliwada and Lotus jetty area who were affected by the construction of the Mumbai Coastal Road Project (south).
This comes as a big relief to the fisherfolks who have been awaiting compensation.
Nitesh Patil, president of the Worli Koliwada Nakhava Matsya Vyavsay Sahakari Society (WKNMSS), expressed his satisfaction with the start of the disbursement process, and stated, "The BMC has finally started disbursing compensation. Fisherfolks are paid compensation with an 8 per cent interest. We are happy that the disbursement process has begun."
The disbursement of compensation for the affected fisherfolks began with the first phase on Wednesday (13 September), reports Hindustan Times.
As the process moves forward, even the staff members at the boat will receive their compensation. This will continue until the construction work of the coastal road is completed.
The initiation of the disbursement process brings hope to those who have suffered losses due to the construction activities.
The decision to provide compensation to the fisherfolks was made after it was observed that their livelihoods were significantly impacted by the construction work.
The drilling, piling, noise, and vibrations caused by the project resulted in fish breeding being disrupted in the area.
An official from BMC said, "Hence, the compensation strategy was decided, and the compensation from October 2018 to October 2022 is paid till now. Further compensation will also be paid till the work of the coastal road is completed."
To determine compensation for project-affected persons (PAPs), the BMC commissioned the Tata Institute of Social Sciences (TISS) to create a report after studying the affected fishermen in Worli and Haji Ali areas.
Earlier this year, TISS submitted a report to the BMC containing a list of 1,343 affected fishermen from Worli and Lotus jetty. This list was subsequently forwarded to the fisheries department for verification.
The BMC received 521 proposals from the fisheries department, of which 185 were shortlisted in the first phase and 336 in the second phase. According to the TISS report, the boat owners were compensated with Rs 1.5 lakh to Rs 4.5 lakh per year.
The 10.5-km-long, first phase of the Mumbai Coastal Road Project (MCRP) is expected to open for public use by the end of this year. The stretch will connect Nariman Point in the southernmost tip of Mumbai to the Bandra-Worli Sea Link.
The sprawling corridor is being constructed by the BMC. It is the first to be completed in this series of ambitious road projects to transform the north-south travel in the city.
Also Read: Driving Change In Mumbai: How Sea Links And Coastal Roads Are Redefining City's Transit Landscape