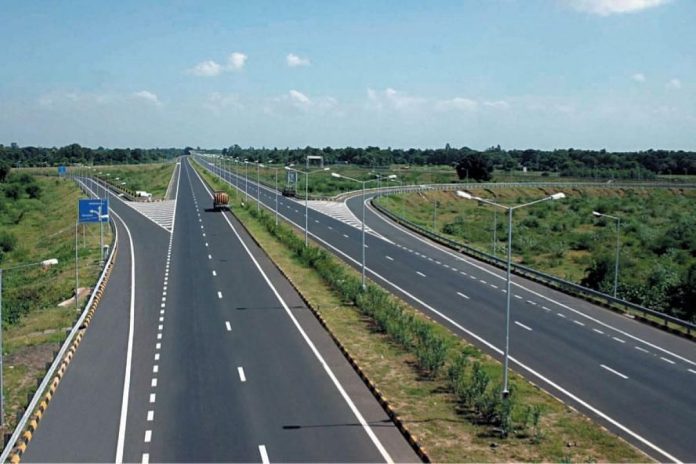 The National Highways Infra Trust, sponsored by the National Highways Authority of India (NHAI), intends to raise up to Rs 9,000 crore, post Diwali.
This will be achieved through a combination of debt and equity, reports The Mint.
In line with the plan, the infrastructure investment trust's (InvIT) third round of fundraising, involving the monetisation of six 250-km highway stretches, will be conducted in phases, targeting domestic and global investors.
In addition, a proposed non-convertible debentures issue, similar in size to last year's Rs 1,500 crore, will be offered to retail investors.
The National Highways Infra Trust (NHIT) managing director and chief executive Suresh Goyal confirmed that the third round of fundraising is expected to start after Diwali.
NHIT is set to organise another fundraising event in March, aiming to generate Rs 5,000 to Rs 6,000 crore through asset monetisation.
The fourth round of funds will be allocated to six highway stretches, covering a total distance of 635 km, which have been selected by NHAI for the InvIT.
These highways currently generate an annual revenue of approximately Rs 400 crore.
Infrastructure Investment Trust is an instrument on the pattern of mutual funds, designed to pool money from investors and invest in assets that will provide cash flows over a period of time.
In October 2021, NHAI introduced its InvIT with the aim of raising Rs 5,100 crore as a part of the government's strategy to monetise road assets in the long run.
The InvIT initially acquired five toll road assets spanning 390 km in Rajasthan, Gujarat, Telangana, and Karnataka. In June of last year, NHAI added three more roads totalling 247 km to the InvIT's portfolio.
NHAI has raised Rs 10,000-11,000 crore through the InvIT in two rounds. The road assets from these two rounds generate annual returns of more than Rs 850 crore.
The NHAI has also auctioned two completed highway stretches for Rs 6,584 crore under its toll-operate-transfer (TOT) model of monetisation programme.
Roads play a major role in the national monetisation pipeline, with the central government aiming to monetise national highway and road assets worth Rs 1.6 trillion by 2024-25.
This financial year, the authority intends to generate Rs 44,000 crore from asset monetisation — planned to be met through the accruals from the ToT model, infrastructure investment trust, and toll securitisation.