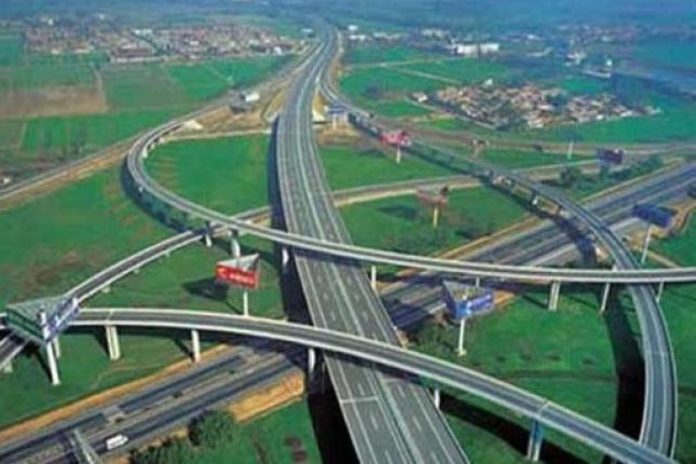 Prime Minister Narendra Modi inaugurated the Kundli-Manesar section of the
western peripheral expressway and flagged off the Ballabhgarh-Mujesar metro line in Haryana. He also laid the foundation stone for Vishwakarma Kaushal Vishwa Vidyalaya , AIR has reported.
Speaking after inaugurating the projects, Prime Minister said, the two infrastructure projects will bring new revolution in connectivity. He added that the Kaushal Vishwa Vidyalaya will provide boost to education of the youth of the region.
Prime Minister also criticised the erstwhile Congress-led government for delay in the expressway project and said the work on the project should have been completed eight to nine years ago.
"The manner in which work was done in earlier governments should be a case study for how to waste public money", he said.
He said that the expressway will be critical in reducing pollution in Delhi and adjoining areas. The expressway will also ensure ease of living and ease of travelling, he said.
The 135 km long expressway, built at a cost of 6,400 crore, will divert more than 50 thousand heavy vehicles away from Delhi as well as provide high-speed link between nothern and southern districts of Haryana.
With the inauguration of more than Rs 500 crore Escorts Mujesar-Ballabhgarh corridor of Delhi Metro, Ballabhgarh will be the fourth city in Haryana after Faridabad, Bahadurgarh and Gurugram to have metro connectivity. The total length of the metro in the state after the addition of Escorts Mujesar- Ballabhgarh metro line is 29 km.