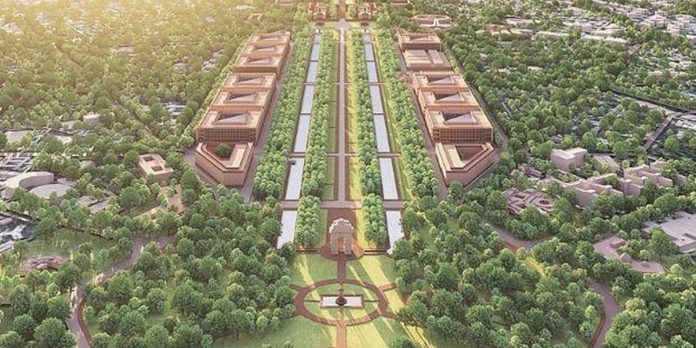 New Delhi, Jan 6: In a big boost to the Central Vista redevelopment project, the Supreme Court has cleared the road for the mega initiative and allowed the government to go ahead with its construction in a near-unanimous decision.
The Rs 13,000 cr Central Vista project envisages a new triangular Parliament building, a common central secretariat and revamping of the three-km-long Rajpath, from Rashtrapati Bhavan to India Gate.
Welcoming the decision, Housing and Urban Affairs Minister Hardeep Singh Puri said that the government has always been sensitive to environmental concerns and would continue to adhere to the highest standards during the period of construction.
The Central Public Works Department (CPWD) under administrative control of the Housing and Urban Affairs Ministry is executing the ambitious project.
"Delhi is on course to becoming a World Class capital city and in the first step by the time the nation completes 75 years of its Independence in 2022 a new Parliament building will be ready reflecting the aspirations of new India," Puri tweeted.
In a majority verdict, the Supreme Court on Tuesday upheld the environmental clearance and notification for change in land use for the Central Vista project which was announced on September 13, 2019.
According to the proposal, the prime minister's new residential complex will have 10 four-storey buildings with a maximum height of 12 metres.
CPWD has revised the estimated cost from Rs 11,794 crore to Rs 13,450 cr.
The Apex Court was hearing a slew of petitions that questioned the lack of transparency and objectivity in awarding clearances to the project by the government and the Central Vista Committee.
The project aims to renovate and redevelop 86 acres of land in Lutyens's Delhi, in which the landmark structures of the government, including Parliament House, Rashtrapati Bhavan, India Gate, North Block and South Block among others.
A three-judge bench, headed by justice AM Khanwilkar and comprising Justice Dinesh Maheshwari and justice Sanjiv Khanna, pronounced its decision on petitions focussing on various aspects of the project relating to grant of environmental clearance, violation of statutory and municipal laws, conservation of heritage, change of land use under the Delhi Development Act, and manner of inviting public hearing and objections involved with the Central Vista Redevelopment plan.
The Supreme Court, while giving the verdict said the heritage conservation committee's approval will be needed when construction work for Central Vista will begin.
On the Centre's grand redevelopment, the bench found itself unanimous on the aspect of notice inviting bid, appointment and consultant for the project.
The redevelopment also involves setting up of smog towers as an integral part of the project.