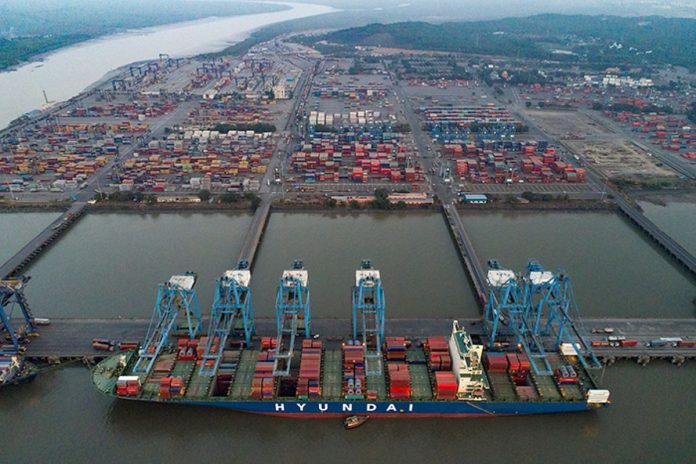 Stepping up its efforts for the India-Middle East-Europe Economic Corridor (IMEC), the government has started mapping tasks for augmenting the capacity of ports on the western coast to meet the future demand.
The work on the country's biggest upcoming greenfield port at Vadhavan in Maharashtra, which will also be one of the ports of this corridor, is also set to start this December.
While the capacity of the currently operational ports on the western coast — JNPT, Kandla, Mumbai and Mundra — is being augmented, the Rs 65,500 crore Vadhavan port will make India fully ready to meet the additional demand that will be generated because of IMEC.
According to Shipping, Waterways and Port Ministry, the new port has a natural draft of about 20 meters close to the shore, making it possible for it to handle bigger vessels.
It will enable the call of container vessels of 16,000-25,000 twenty-foot equivalent units (TEUs) capacity, giving advantages of economies of scale and reducing logistics cost.
The world's largest container handling modern deep draft ports require a draft of 18-20 meters and currently JNPT and Mundra, the two largest container handling ports of the country have drafts of 15-16 meters respectively.
The new port will be designed to handle around 254 million tonnes (MT) of cargo. "Since primarily, container cargo will be moved on the IMEC, Vadhavan port will play a key role where the biggest vessels can be berthed. Lots of work are underway to improve the transport of cargo and containers from and to the ports on the western coasts to be fully ready to meet the demand," said an official.
Moreover, the setting up of a container terminal at Tuna Terka (Kandla), which is expected to commence operations by early 2027, capable to handle next-generation vessels carrying more than 18,000 TEU without any pre-berthing detention for want of the tide and total capacity of 2.19 million TEU per annum, will also come as a big boost to handle more containers on the western coast.
The initial 1,600-1,800 km of the IMEC will be the sea link that will connect ports on India's west coast with Fujairah in the UAE.