Retelling The Jet Airways Saga: How India's Premier Airline Found Itself Grounded Part 1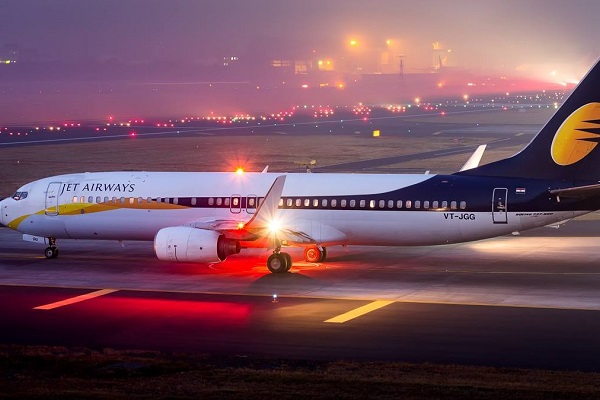 India's oldest private airline, Jet Airways, announced the suspension of operations last year. After 26 years of operations, the last flight flown was from Amritsar to Mumbai at 10.30 pm on April 17, 2019. The suspension was driven by dwindling cash-flows and a refusal of banks to extend further credit. The airline that once boasted of a fleet strength of 119 aircraft was down to flying a fleet of 5 aircraft. More than 16,000 employees lost their jobs. Hundreds of travellers were impacted with disruptions to their travel plans. Suppliers were left with unpaid bills, and the country saw one less airline. How did this come to be?
A brief history of Jet Airways
Jet Airways traces its beginnings back to 1991, as an air charter service. During this time, India did not allow for private airlines to fly scheduled flights. But the year was also one of the reforms including in aviation. Slowly the decks were being cleared for private players to enter. The airline signed on for leases of 2 Boeing 737s and its first flight was in 1993 from Mumbai to Coimbatore. It did have intense competition from others such as Damania Airways and East-West airlines. However, it managed to not only survive but thrive. Jet Airways was granted a scheduled airline status in 1995 which meant it could fly regular flights as opposed to private charters.
From 1995 onwards there was no looking back. As competitors including Damania Airways and East-West airlines fell by the wayside, Indian aviation emerged as a duopoly between Jet Airways and Indian Airlines the latter being the state-owned airline. Jet Airways soon became a preferred airline for travellers. The profits flowed in. 
Success and expansion
From 1992 to 2004, Jet Airways had an excellent cumulative performance with strong growth, cash-flows and profits. They raised money from the public via an IPO in 2005. As evidence of their success, the IPO was over-subscribed at 1.8X and helped the airline raise 1899 crores. Expansion followed. 
But the expansion came at a cost. Most of the IPO proceeds of Rs 1,899 crore in 2004 were exhausted, and the airline's debt doubled and then grew exponentially, reaching Rs 14,280 crore by 2010. A foray also drove this into international operations and in 2006 Jet became the first private Indian carrier to fly overseas. The expansion continued unabated, and at one point the airline was inducting one wide-body aircraft every fortnight and opening a new international station every week. In hindsight, this was not the best course of action and likely driven by expatriate management that was keen to manage a "large international airline" towards talking points on the resume.
Nonetheless, Jet went from strength to strength. That is until 2005, when the market saw the seeds of disruption that was to impact the entire airline industry. Namely: low-cost carriers (LCCs).
The LCC revolution and business model disruption
The LCC revolution began with several carriers launching in quick succession. Deccan Air launched in 2003, targeting mainly regional routes. SpiceJet (which started as Modiluft) launched in 2005 followed by GoAir. Indigo followed in 2006. There was no looking back. 
The low-cost carriers operated on a philosophy which stared squarely in the face of the Jet Airways business model. There was a single aircraft model, route networks were point to point, the offering was no-frills, no sales were extending on credit, and it was a volume-based strategy. This not only started stimulating additional traffic but also was a better fit for a price-sensitive market. When corporate traffic starting moving to low-cost carriers, it was the beginning of the end for Jet. The LCCs gradually ate into Jet's profits and market share. 
Jet did attempt to respond. But not in a manner that struck at the heart of the disruption. The environment demanded a complete revisit on strategy and costs. Instead, it played defence. It created barriers for low-cost carriers often influencing policy towards creating a competitive barrier; made an uneconomic acquisition in buying Air Sahara for 1450 crores; failed to focus on its balance sheet; flew a mixed fleet with cost and revenue impacts; and continued aggressive international expansion even in the face of mounting debt levels. The results showed in the numbers.
From 44% market share in 2004, Jet Airways ended 2018 with only a 15.5% market share. From a net profit margin of 4.5% in 2004 the losses started in 2008 and never ceased (the exception being 2017 and 2018 where the airline was helped due to meagre fuel prices). Debt levels ballooned from INR 2631 crores in 2005 to INR 14,280 crores in 2010 and INR 8500 crores in 2018. The net worth of the airline turned negative in 2012 and never recovered.
This article is the first instalment of a two-part series.
Satyendra Pandey is an India market expert and has held a variety of roles within the aviation business. His positions include working as the Head of Strategy & Planning at Go Airlines (India) and with CAPA (Centre for Aviation) where he led the Advisory and Research teams. He is also a certified pilot with an instrument rating.