Prime Minister To Lay Foundation Stone For Bundelkhand Expressway On Feb 29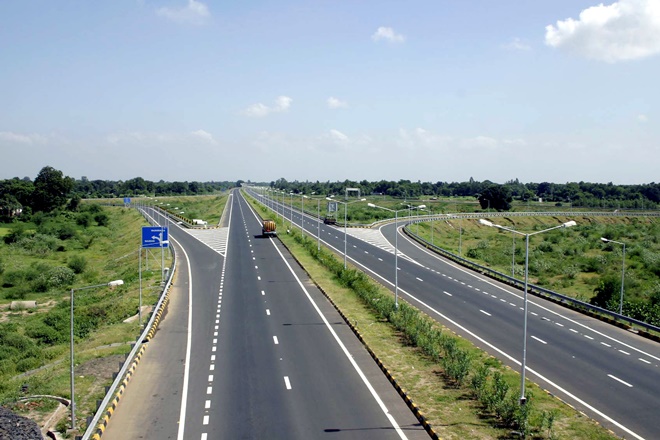 Prime Minister Narendra Modi will lay the foundation stone for the Bundelkhand Expressway at Chitrakoot on Saturday. The Expressway will be supplementing the nodes of the Uttar Pradesh Defence Industrial Corridor announced by the Government of India in February 2018.
The Bundelkhand Expressway is a proposed 296-km-long, four-lane access-controlled highway project.
The highway will start from Jhansi and pass through some of the most underdeveloped districts of the state like Chitrakoot, Banda, Hamirpur, Auraiya, and Jalaun. From Jalaun, the expressway will pass through the Etawah district and reach Naseempur via Bateshwar before joining the Agra-Lucknow Expressway.
Since it is likely to pass through Bateshwar in Agra's Bah tehsil, the ancestral village of late Prime Minister and BJP leader Atal Bihari Vajpayee, the UP government has decided to name the Expressway 'Atal Path'.
This expressway will link the Bundelkhand area to the national capital Delhi through Agra-Lucknow expressway and Yamuna expressway as well as play a vital role in the development of the Bundelkhand region. The 296-kilometer long Expressway is expected to benefit Chitrakoot, Banda, Mahoba, Hamirpur, Jaloun, Oraiyah and Etawah districts.
The expressway will reduce the travel time between Delhi and Chitrakoot by almost eight hours.
Given that the Uttar Pradesh Defence Industrial Corridor is also envisaged to come up along Bundelkhand Expressway, the government had aimed to expedite the expressway construction of this project along with the Purvanchal Expressway are expected to provide a huge boost to the development in Bundelkhand. It is expected to ushering in faster socioeconomic development in the Bundelkhand and provide direct connectivity to central and western UP.
Modi will also launch 10 thousand Farmer Producer Organizations, FPOs all over the country at Chitrakoot on Saturday. Nearly 86 per cent of farmers are small and marginal with average land holdings in the country being less than 1.1 hectares. These small, marginal and landless farmers face tremendous challenges during the agriculture production phase such as for access to technology, quality seed, fertilizers and pesticides including requisite finances.
Though the report of 'Doubling of Farmer's Income' (DFI) has recommended the formation of seven thousand FPOs by 2022 towards convergence of efforts for doubling the farmers' income, the Central Government announced the creation of 10 thousand new FPOs to ensure economies of scale for farmers over the next five years.