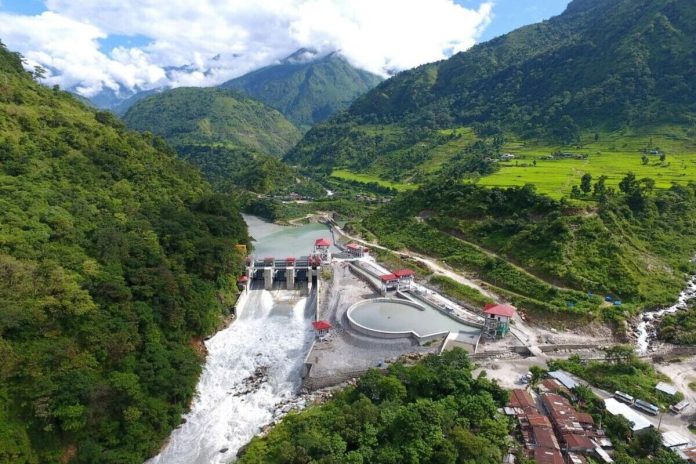 The Himachal-based public sector hydro-power major, Sutlej Jal Vidyut Nigam limited, has received go-ahead for two hydro-projects worth Rs 40,000 crore in Arunachal Pradesh.
These include the Etalin hydroelectric power (HEP) of 3,097 MW and the Attunli HEP of 680 MW.
The controversial Etalin hydroelectric power project is the largest hydro project under development in the Country.
"The Central Electricity Authority (CEA) under the Ministry of Power has transferred concurrences of DPRs of Etalin HEP and Attunli HEP in favour of the Company. CEA has also extended the validity of said concurrences"' SJVN said in a regulatory filing.
MoA for Five Hydro projects
A Memorandum of Agreement (MoA) was signed between SJVN and Government of Arunachal Pradesh for executing five run of the river scheme hydro power projects in the Month of August 2023.
These include namely 3,097 MW Etalin, 680 MW Attunli, 500 MW Emini, 420 MW Amulin and 400 MW Mihumdon.
Situated in tributaries of Dibang River, these projects would add over 20,652 million units of electricity generation annually to the nation's capacity.
Earlier, all these projects were allotted to the private developers. However, the state government re-allocated the projects to SJVN as the private developers "showed less interest" in executing them.
Envisaged as a run of the river scheme on rivers Dri and Tangon in the Dibang Valley District of Arunachal Pradesh, the Etalin hydro project has attracted much controversy and opposition.
The proposal in Dibang Valley, a biodiversity hotspot has been mired in controversy mainly because of environmental and biodiversity loss related concerns raised by experts.
While the DPR of Etalin and Attunli are now re-validated which will facilitate the start of work, for Emini, Amulin and Mihumdon projects, the pre-feasibility reports have been prepared and investigation works for DPR preparation will commence shortly.
The project cost of Etalin HEP at March 2022 price level is Rs. 32,813 crores, while for Attunli HEP it is Rs. 6,866 crores.
On commissioning the Etalin HEP will generate 12,752 Million Units of electricity and the Attunli HEP will generate 2,814 Million Units. The levelized tariff from both the projects is Rs. 4.51 per unit.