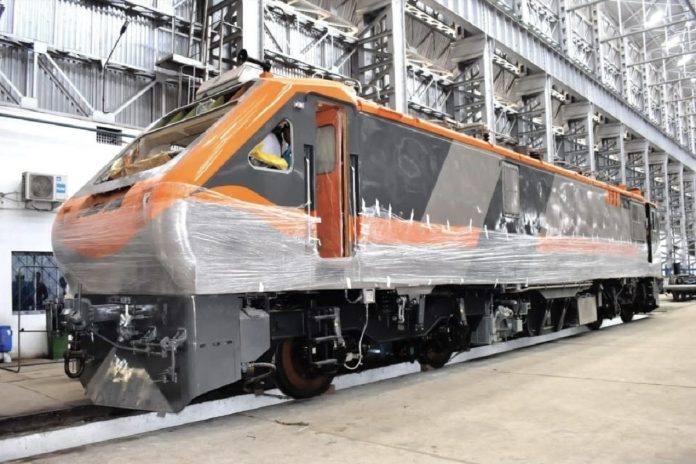 Gearing up for running passenger trains on Delhi-Mumbai and Delhi-Howrah routes at 160 kmph and goods trains at 100 kmph with push-pull system, Indian Railways has floated tender for procurement and maintenance of 600 new electric locomotives for passenger and freight service at an estimated cost of about Rs 15,000 crore.
The high horsepower push-pull locos will be manufactured at Banaras Locomotive Works (BLW) at Varanasi.
According to the railways, major rolling stock players are expected to be in race for bagging the project for which the tender is slated to open early next year.
Considered to be a big boost to the BLW, the factory in Varanasi will manufacture 500 push-pull locomotives for freight service and 100 locos for passenger trains. Each loco will have 6,000 horsepower capacity.
The push-pull trains are equipped with higher acceleration and deceleration due to adequate power by two locos.
Previously known as Diesel Locomotive Works (DLW) in Varanasi, it was renamed as BLW in 2020 after DLW stopped making diesel locos.
In a push–pull train, two locomotives at both ends of a train are used at the same time, with both locos being connected with single command system and controlled by one driver and an assistant loco pilot.
Known as the distributed power push-pull locos, these are efficient in hauling trains in a faster mode. The placement of the rake will be easy and there will be no need of shunting or reversing the train for forward journey.
The train moves faster in push-pull method and detention time at stations is reduced, improving turnaround time.
The push-pull loco is fully electrified and is estimated to cost about Rs 12 crore per loco. The manufacturer of push-pull locos at BLW will have 35 years' maintenance responsibility.
Currently, a non-AC push-pull train with 22 coaches is on trial run and another will be rolled out shortly to be pressed into service.
According to the railways, these push-pull passenger trains are to be made operational in high density routes while freight locos will be pressed into service for heavy hauling across the country including DFC routes.