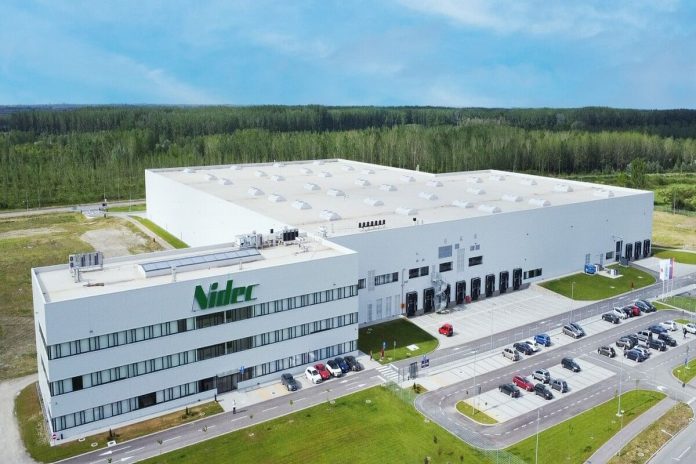 The factory will manufacture a wide range of motors, generators, drives, and system solutions to become the India market leader in segments including renewable energy, data centre, industrial, infrastructure, and electric vehicle.
Recently, Nidec's Motion & Energy Business Unit embarked on an ambitious project in India.
Nidec Corporation announced that Nidec Industrial Automation India Private Limited, one of its subsidiaries, has held a groundbreaking ceremony for a new factory campus in Hubli-Dharwad, Karnataka.
Nidec has established a strong manufacturing presence in India, currently operating seven manufacturing bases. The eighth facility, set to be the largest in the country, will span 30 acres of land.
Nidec Corporation, a global leader in electric motor manufacturing, has a vast network of over 340 group companies and employs 100,000 people worldwide. The company achieved impressive sales of $17 billion last year.
The new campus will house six plants dedicated to serving various segments within motion and energy. These plants will utilise advanced equipment, automation, and Nidec's 3Q6S lean manufacturing processes to ensure the production of top-quality units that meet the needs of customers and partners in the region.
Additionally, Nidec aims to make the campus carbon-neutral by 2028, leveraging existing technologies within the company.
The company aims to dominate the Indian market in various sectors, such as renewable energy, data centres, industries, infrastructure, and electric vehicles. They plan to achieve this by manufacturing a wide range of motors, generators, drives, and system solutions.
During the groundbreaking event, Michael Briggs, the President of Nidec Motion and Energy, expressed his excitement and described the occasion as a historic milestone for the company, reports Times Of India.
He emphasised the strategic nature of their investments, including the investment in India, and mentioned that Nidec's Chairman, Shigenobu Nagamori, has met with Prime Minister Narendra Modi to affirm their commitment to contribute to India's growth journey.