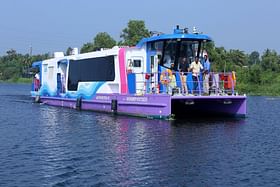 Kochi Water Metro initiated commercial services between High Court and Vypeen terminals on Wednesday (26 April).
Prime Minister Narendra Modi on 25 April inaugurated the first phase of the Kochi Water Metro- India's first "Water Metro" service.
In the first phase, the water metro will operate with eight electric-hybrid boats on two routes: High Court to Vypeen and Vyttila to Kakkanad. The anticipated journey time on both routes is around 20-25 minutes.
The Vyttila-Kakkanad route will commence operating from today (27 April), after receiving an impressive response from the public.
The Vyttila-Kakkanad route of the Water Metro will operate for three trips in the morning and evening hours, from 8am to 11am and 4pm to 7pm The ticket rate for this route is Rs 30, and the estimated travel time from Vyttila to the Kakkanad terminal is approximately 25 minutes.
The first boat will leave from the Vyttila Water Metro terminal at 8am to provide last-mile connectivity, feeder buses and autos have been arranged from the Kakkanad Water Metro terminal to Infopark.
KSRTC will offer feeder services from Kakkanad's Water Metro terminal to Infopark from 7.45am and to the civil station from 9.45am, operating every 25 minutes.
Senior advocate MR Rajendran and traveller Rajeev Palluruthy were the first passengers from Vypeen and High Court terminals, respectively, as per The Hindu report.
Loknath Behera, Managing Director of Kochi Metro, travelled with passengers.
Kochi water metro
The water metro will operate on water bodies like any other ferry or traditional boat service, but with modern facilities, and enhanced safety and security measures.
The project is intending to utilise the existing waterways in and around Kochi and comprises 15 identified routes over 76 route km.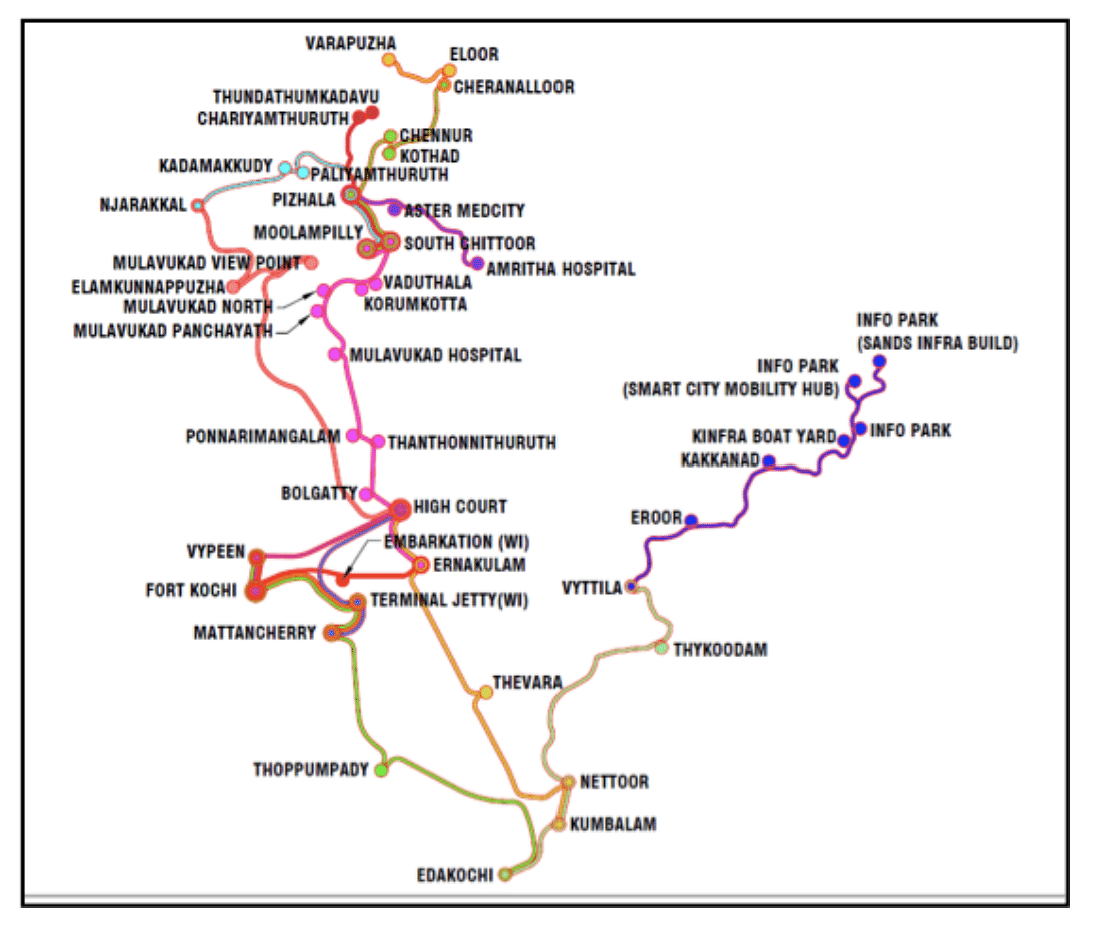 The Kochi water metro project envisages connecting 38 terminals spread across 10 islands in and around Kochi with a fleet of 78 fast, electrically propelled hybrid ferries.
Once completed, the Kochi water metro would be the largest centrally controlled urban water transport system in the world.