Madhya Pradesh Chief Minister Shivraj Singh Chouhan on Wednesday (15 February) announced the construction of Vindhya Expressway to connect state capital Bhopal with Singrauli, a distance of around 660 km.
The fourth expressway of the state will join six districts of the states, namely, Bhopal, Damoh, Katni, Rewa, Sidhi and Singrauli.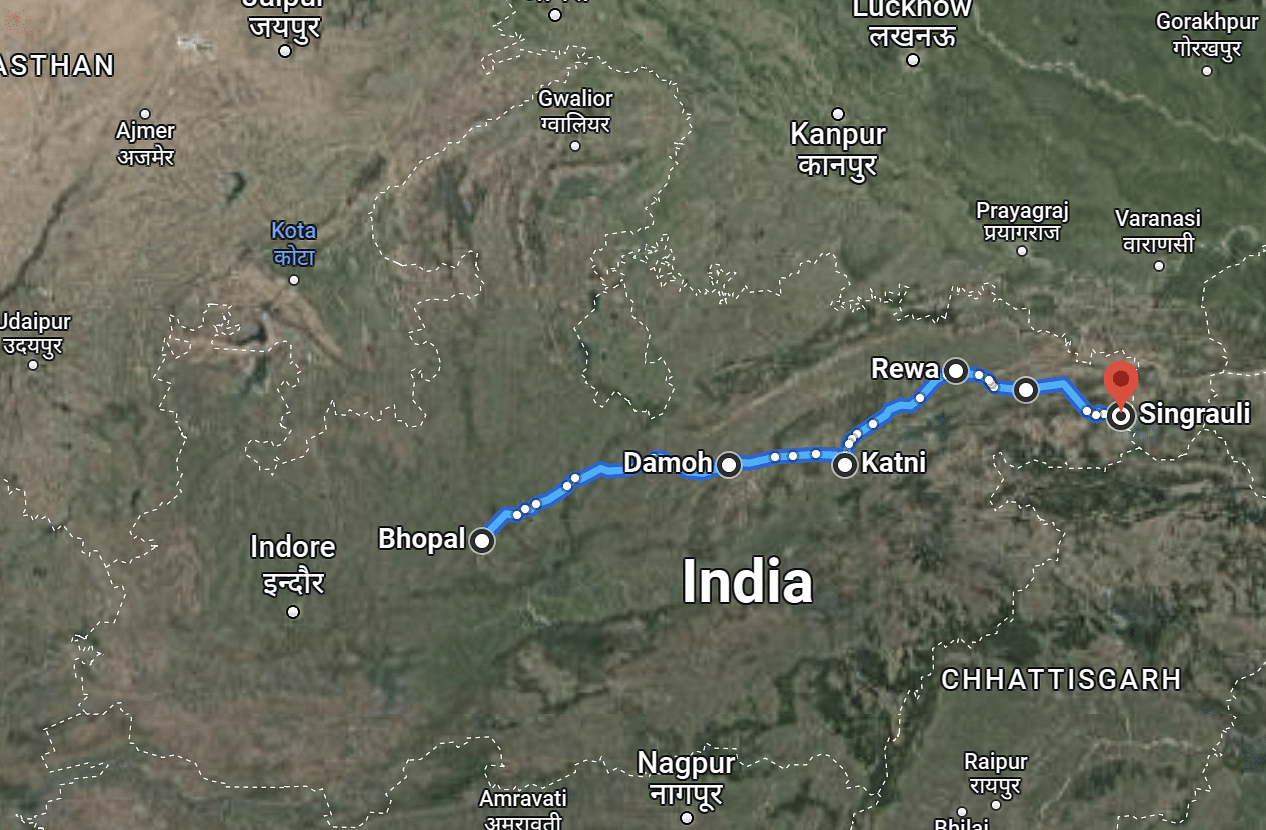 Industrial clusters will also be developed along this proposed expressway to provide employment to youths from the area, he announced.
The Vindhya region is traditionally considered to be the plateau around the Vindhyachal ranges in central India. The much-needed development, undoubtedly, will improve connectivity across dozens of districts of the Vindhya region such as Sidhi, Satna, Shadole, Umaria, Singrauli, Anupur and others.
Three Mega Expressways
The Centre is currently developing three mega-expressways in the state, namely, Delhi-Mumbai Expressway, Chambal Expressway and Narmada Expressway.
1. Delhi-Mumbai Expressway
The Delhi-Mumbai Expressway is India's longest expressway with a length of 1,386 km. The 8-Lane access-controlled greenfield expressway would reduce travel time between India's National Capital Delhi and the Financial Capital Mumbai to 12 hrs from 24 hrs.
Nearly 244 km of the DME will pass through western Madhya Pradesh covering a 102.8 km stretch in Mandsaur, 91.1 km in Ratlam and 50.5 km in Jhabua.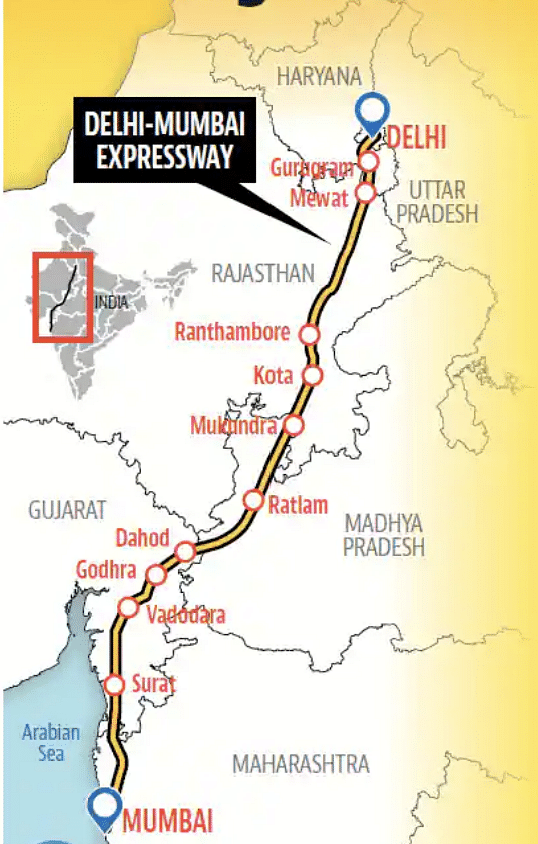 With 214 kms already completed and another 30 kms in the advanced stage of completion, Madhya Pradesh is likely to be the first state to finish all of the packages within its borders and will probably be launched next. The 246-km Delhi-Dausa-Lalsot became the first section of the DME to be opened to the public on 12 February.
Importantly, the new expressway will open new avenues of development in the Malwa-Nimar region by directly connecting areas such as Dhar, Jhabua, Ratlam, Dewas, Indore, Ujjain, Mandsaur to Delhi-Mumbai, Gujarat (Gujarat) and Rajasthan (Rajasthan).
2. Chambal Expressway
The 408.77-km-long Atal Progressway is a four-lane access-controlled expressway connecting Kota in Rajasthan to Etawah in Uttar Pradesh via Sheopur, Morena and Bhind districts in Madhya Pradesh.
The lion's share of the greenfield expressway, at nearly 300 km, will pass through Madhya Pradesh. The National Highways Authority of India (NHAI) has until now invited bids for 219 km length network in Madhya Pradesh.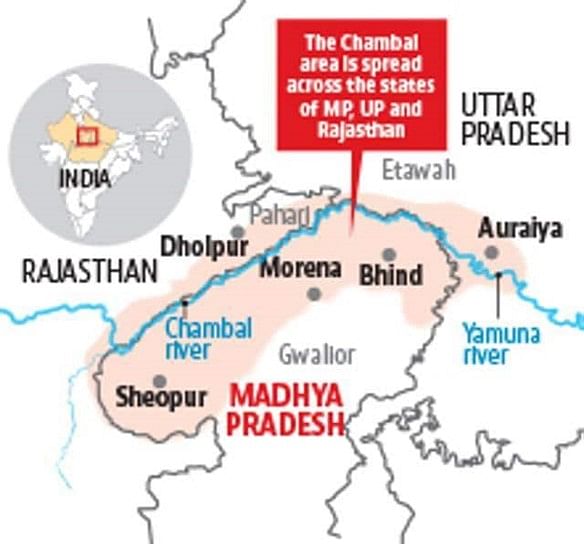 Passing through Chambal valley, the expressway labelled as "Chambal Expressway" is a ray of hope  in the region famous for its ravines, semi-arid land, legendary brigands and lawlessness. The new expressway will enhance economic development in the area through industrialisation, tourism, commercial developments and consequent employment.
3. Narmada Expressway
The 900 km Narmada Expressway by NHAI is a proposed 6 lane access-controlled highway with a route alignment connecting Alirajpur (on the Gujarat border) and Amarkantak (on the Chhattisgarh border) in Madhya Pradesh.
This greenfield expressway under Bharatmala Pariyojna will run along Narmada river and later on extended by 150 km to either Bharuch or Ahmedabad in Gujarat.
Passing through 11 districts of Anupur, Dindori, Mandla, Jabalpur, Narsinghpur, Hoshangabad, Harda, Khandwa, Khargone, Barwani and Alirajpur, the project will serve as an east-west route in Madhya Pradesh.
The longest expressway in the state has already been approved by the state government and is currently under planning.