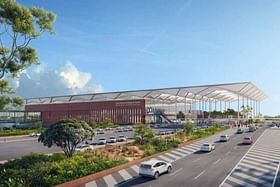 Forced by price considerations, the Yamuna Expressway Industrial Development Authority (YEIDA) has contracted a company to prepare a feasibility report for a Monorail project to connect Noida international airport in Jewar with Greater Noida's Knowledge Park-2.
Previously, the Authority had enlisted the Delhi Metro Rail Corporation (DMRC) to prepare a detailed project report (DPR) for a Metro corridor between Jewar and Greater Noida.
The draft report submitted by DMRC has pegged the cost of the Metro project at Rs 5,000 crore, which would rise to Rs 27,000 crore if the Metro corridor were to be extended from Jewar to New Delhi.
As such, the top brass of the state government met on 14 June in Lucknow to explore connectivity options other than the Metro, which is a costly endeavor when compared to the Monorail.
Subsequently, on the Uttar Pradesh government's instructions, YEIDA has hired a Swiss company to prepare a feasibility report for providing connectivity from the airport to the other cities in the National Capital Region (NCR).
The feasibility report on the Monorail link is expected to be completed and submitted by the end of July 2023.
Capacity To Cost
Experts note that a monorail is usually confused with cable car, light rail or tramways. A monorail, in simple terms, is an electric-powered bus that runs on an elevated concrete beam.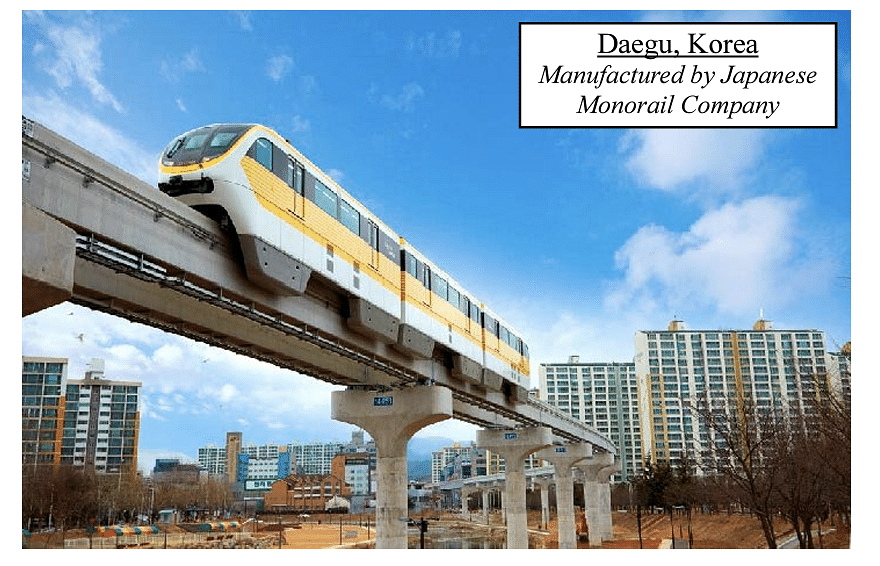 The 19-km-long monorail that runs from Chembur-Wadala to Sant Gadge Maharaj Chowk in Mumbai Central is the first monorail project of India. It is the world's second longest monorail after Osaka Monorail Main Line, Japan.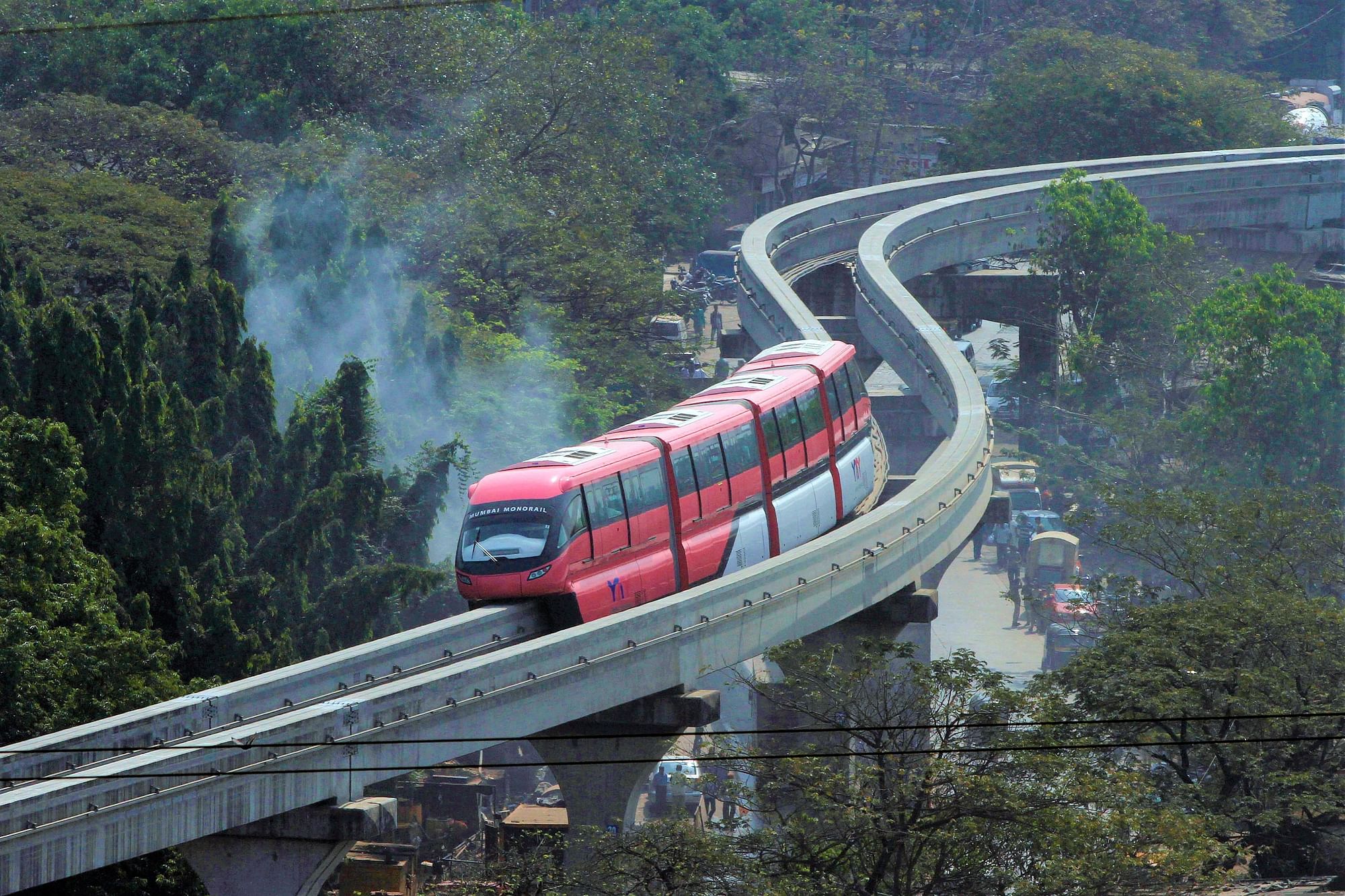 The capacity of a Metro system, which can accommodate up to nine cars, is about three to four times more. Thus, the capacity-to-cost ratio is better for a Metro system, even though the per kilometre construction cost is more.
According to a preliminary estimate, a kilometre of monorail costs Rs 70 crore, while a kilometre of Metro costs Rs 300 crore.
Based on this a Metro line from Jewar to Greater Noida would cost around Rs 5,000 crore, whereas a monorail between the same points would cost around Rs 2,000 crore.
Apart from cost, the Monorail will also save on time as it will take only 18 months to construct.
72 Km Metro Link
On 3 September 2021, YEIDA signed a memorandum of understanding with DMRC to prepare a feasibility report for a Metro corridor to provide direct connectivity between Indira Gandhi International (IGI) Airport and the upcoming Noida international airport (NIA) in Jewar.
The 72-km dedicated Metro link has been planned to provide direct connectivity from Jewar to IGI airport, via the airport line.
The project will be taken up in two parts — 35.64 km from Jewar airport to Greater Noida's Knowledge Park-2 and 36.36 km from Knowledge Park-2 to the New Delhi station, where commuters can take the existing Airport Express Line.
The Yamuna authority had already approved the DPR of 35.64 km link between Jewar and Knowledge Park-2 and sent it to the Uttar Pradesh government for approval in August 2022, said officials.
According to YEIDA officials, the DPR for the Knowledge Park-2 to New Delhi metro section is also being prepared by DMRC and it is expected to be submitted to YEIDA by June 2023.
After reviewing the DPR for Greater Noida-Delhi metro line, the YEIDA will send it to the state government for further approval. Work on both metro corridors can commence only after approval from the state government and the central government.
NIA To Be Ready By 2024
NIA is the upcoming greenfield airport at Jewar in Gautam Buddha Nagar district in Uttar Pradesh. It will enhance domestic as well as international connectivity to and from Delhi-National Capital region (NCR), Noida and Western Uttar Pradesh.
The NCR's second international airport will be developed in four phases, with two interconnected terminals and an annual passenger capacity of 70 million.
As per the concession agreement, the first phase for 12 million passengers per annum is to be completed and made operational by September 2024.
The Noida airport is being developed by Yamuna International Airport Private Limited (YIAPL), a wholly-owned subsidiary of Zurich Airport International AG, in partnership with the state government.
Zurich Airport International AG won the bid to develop Noida International Airport in 2019 and the concession period officially commenced from 1 October 2021.
Following the ground-breaking ceremony by Prime Minister Narendra Modi in November 2021, the first phase of the airport is expected to become operational before its scheduled deadline of 29 September 2024.