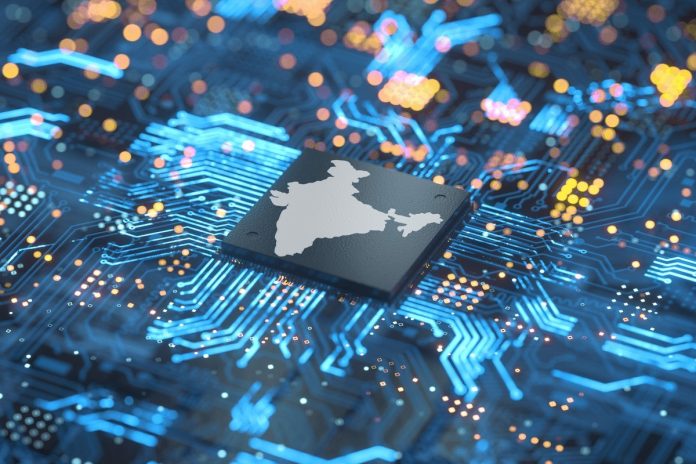 A homegrown company called Continental Device India Limited (CDIL) stands tall as the pioneer in India's semiconductor manufacturing story, with its inception way back in the 1960s.
Speaking to Swarajya, its executive vice-president and chief operating officer, Pankaj Gulati, finds the future of the semiconductor and electronic manufacturing industry in India over the next eight to 10 years incredibly promising.
The current policies and government support, he says, have laid a strong foundation for the industry's growth and development.
"I find myself wishing for a chance to be 10 years younger, to allow me to be a more active participant in this thriving journey," he says. "Having spent four decades in the industry, I see remarkable opportunities and potential for growth ahead, and I truly wish I had another two decades to contribute to this emerging sector in India."
In September this year, the company unveiled its new semiconductor packaging line with the Government of India's Scheme for Promotion of the Manufacturing of Electronic Components and Semiconductors (SPECS) — which offers financial incentives for the production of electronic components and semiconductors.
With this new venture, CDIL became India's first silicon carbide (SiC) component manufacturer, further strengthening their reputation as industry pioneers. The facility aims to supply to makers of electric vehicles, power management devices and solar panels.
India's New-Age Manufacturing Ecosystem
A decade ago, India encountered significant challenges in its electronics manufacturing, semiconductor manufacturing, and other emerging areas like electric vehicles and component manufacturing.
In the past, challenges stemmed from inadequate government policies, a software-centric focus, and limited awareness of these new-age manufacturing ecosystem.
In recent years, the government's commitment to nurture new-age manufacturing, in support of its 'Make In India' initiative, has transformed the landscape for both domestic manufacturers and large-scale global corporations.
The introduction of production linked incentive (PLI), SPECS, as well as foreign direct investments (FDIs) has revitalised domestic manufacturing and exports, driving industry growth.
Gulati said, "Maintaining this support is crucial to ensure the confidence of international companies in the Indian semiconductor industry. If these policies continue and the government sustains its support, the industry will experience significant transformation."
The PLI scheme has sparked a revolution in India's electronics sector, attracting major investments from global giants like Samsung and Apple. The country is swiftly evolving into an electronics manufacturing hub, with Apple exporting $1 billion worth of iPhones in a single month in December 2022.
The Ministry of Electronics and Information Technology has set an ambitious goal to elevate India's electronics manufacturing sector to $300 billion by 2026, a substantial leap from the current $75 billion. With this, the semiconductor industry is set for growth, driven by increased use in consumer electronics, automobiles (including EVs), and surging smartphone demand.
As the manufacturing sector in India keeps expanding, Swarajya seeks to closely track the exciting journey of India's emerging manufacturing story, understand what has sustained these businesses along with the economics, infrastructure, industrial growth propelling India toward its goal of becoming a global manufacturing hub.
Swarajya's visit to CDIL's Mohali facility was to observe firsthand the status of India's semiconductor sector, gauge the effects of the Centre's drive on domestic manufacturers, and witness the transformations taking place within the industry.
Leading The Way In Semiconductor Manufacturing
Spread over 40,000 square feet, CDIL's semiconductor manufacturing facility in Mohali, next to Chandigarh, in Punjab, is supported by a steadily growing workforce of 400 individuals.
To give a tour and detailed understanding of the only facility in the country that does dicing or ultra-high precision cutting of semiconductor wafers, Gulati walked Swarajya through the assembly lines, spread across three floors, in an environmentally controlled clean room area devoted to manufacturing semiconductor devices, round the clock.
The production of diverse array of semiconductor components is overseen by a group of young experts, both men and women, mostly from the regions of Punjab and surrounding states of Himachal Pradesh and Haryana. They are diligently managing the intricate process, checking the automated dicing, assembly, bonding, and inspection, leaving no room for error.
In the same zone, engineers and technical experts were ardently engaged in testing, managing and researching on new ideas for innovation, focused on serving the automotive, defence and aerospace sectors to countries like the US, the UK, Germany, China, Hong Kong, Japan and Egypt.
The facility also included the new assembly line, designed for India's only SiC semiconductor manufacturing, which will serve the anticipated surge in electric vehicles (EVs), power management devices and solar-powered panels, globally as well as in India.
What Is SiC Semiconductor Component Manufacturing?
SiC is an emerging technology that allows for much-improved efficiencies and power-handling capabilities, especially in high-power charging applications and battery management systems.
"The process of producing silicon carbide is quite complex, particularly in the initial stages. To start with silicon carbide, the wafer must undergo dicing, which is a critical step. SiC wafers are very brittle, and not many companies possess the capability to dice them. Fortunately, our team of engineers at our facility was able to develop this dicing process. As a result, we have begun receiving orders for silicon carbide assemblies from export customers," said Gulati.
To understand the significance of this development, he said, "The unique aspect of SiC component design is its small size (approximately 3mm) and the use of clip bonding instead of wire attachment inside the package. Clip bonding can withstand higher currents compared to wire bonding, which tends to burn off under certain conditions. These components are designed to withstand voltages exceeding 3,000 volts, making it suitable for high current applications."
Silicon carbide allows for higher power-handling capabilities, which can therefore be scaled to make auto-grade devices for local as well as global markets. Consequently, it emerges as the optimal choice for the EVs, power management, and solar sectors, as it allows components to operate in high temperatures, reducing the need for complex cooling systems.
In the coming years, CDIL's focus will be on developing the market for silicon carbide, which is already underway, as the company foresees the growing market in the power electronics segment.
The company has already initiated pilot production in August with 50 million units and delivered its inaugural batch to customers in both the domestic and international markets.
"Additionally, we are expanding our assembly capabilities with new surface mount lines. These lines were handled overall by CDIL with the complete design process in-house, including the lead frame and package design. The implementation of the first line was delayed due to COVID-related challenges and it has only recently become operational in 2023," said Gulati.
CDIL's Growth Story
Started in 1964, CDIL was the first private company to start manufacturing silicon semiconductors. At that time, only two companies, including Bharat Electronics Limited (BEL), were engaged in the production of Germanium semiconductors, Gulati said.
The company's founder, Gurpreet Singh, entered into a 10-year joint venture with California's Continental Device Corporation due to the rising demand in the United States and its search for manufacturing options. By the 1970s, several more enterprises made its initial forays into semiconductor manufacturing in India.
In 1974, after the JV ended, CDIL became an entirely Indian-owned company and a leader in Indian silicon wafer manufacturing.
However, in 2008, until which it predominantly exported its entire production, the company had to halt manufacturing operations due to the need for transitioning from four-inch to six-inch wafers.
"Starting in 2008, our focus shifted to enhancing our backend assembly operations, to accommodate higher volumes and various packaging options, including surface mount packages. This approach has continued to shape our current status," Gulati said.
Regarding the challenges faced during the journey spanning over 50 years in the industry, characterised by limited policy and government support in such a capital-intensive sector, he highlighted the impact of the 1990s WTO (World Trade Organization) agreement, which subjected semiconductors to a zero-import duty regime.
During this time, China had already reached a very matured manufacturing stage. Almost every semiconductor manufacturing company in India had severe problems due to this 'zero duty import' and many had to shut shop.
Reflecting on CDIL's survival during this period, Gulati said, "around 1995, the company recognised the need to expand further into exports due to the relatively limited market volume in India. Over time, our focus shifted towards increasing international sales to gain a competitive edge in terms of pricing and product quality, enabling us to effectively tap into the global market."
"Hence, the company did not experience the same kind of shock as other companies did, as they were not really exporting much at one time."
The current drive for the semiconductor industry in India is also paving the way for expanding infrastructure, new employment prospects, and the development of a sector for education and training for the country's youth.
"While we are continuously expanding our assembly and manufacturing spaces, our workforce has also grown significantly in recent months, amounting to nearly 30 per cent growth. We continue to seek more skilled engineers, although we are encountering challenges in finding qualified individuals. While we do not expect candidates to be trained semiconductor engineers, we value initiative and willingness to learn," Gulati said.
On the rising interest and awareness about this emerging industry in the country, he said, "during my visits to Delhi University for interactions with MSc course students and professors, I've observed a level of curiosity among young students as they express a genuine interest in the semiconductor industry. This stands in contrast to the past when the software and coding industry dominated career choices."
The Road Ahead For The Emerging Semiconductor Sector In India
For CDIL, as its assembly capabilities continue to grow and expand, the idea of having its own wafer fab facility once again has become a compelling prospect while thinking for 10 years down the line.
The company is actively exploring this possibility and have been in discussions with the Ministry of Electronics and Information Technology. Furthermore, CDIL is also collaborating with SCL (Semiconductor Laboratory), a research institute in Mohali under the ministry, to explore various avenues for future expansion.
As for the overall ecosystem, the Indian government has taken notable initiatives, such as the SPECS and PLI schemes, which have been instrumental in promoting the sector.
However, there lies some unique challenges in the semiconductor industry, especially regarding the PLI scheme. Unlike other industries where a one-to-one investment-to-turnover ratio may work, the semiconductor industry is capital-intensive, and investments often do not immediately translate into high turnovers.
For instance, investing a million dollars in semiconductor manufacturing may not yield a turnover of the same magnitude in the first year. The components are small and may sell for a few cents each, making it necessary to develop a separate PLI scheme tailored to the semiconductor components with a longer gestation period.
While there is continued support for large manufacturers such as Micron, which is essential to bring new tech, skills and global reach, the micro small and medium enterprises (MSMEs) also need support to ensure the overall growth and sustainability of the semiconductor industry. It is crucial to strike a balance and not ignore the role that MSMEs play in supporting the industry.
Explaining the need for a stronger domestic ecosystem and its current challenges, Gulati said, "The components manufactured are sent to board assembly EMS firms like Dixon, Kaynes and Foxconn, who often import from different countries. When this occurs, they need to plan their supply chain well in advance. Consequently, they require about three to four months' worth of work in process materials."
If domestic manufacturing support is available, they can deliver to customers within a very short period. Relying on a local supply chain eliminates uncertainties related to design changes, delays and shipping cost fluctuations. It also helps address quality issues swiftly. Additionally, having a local supplier completes the entire electronics supply chain.
Further, over 90 per cent of the materials for semiconductor manufacturing are imported, leading to disadvantages related to logistics, material access, transportation, and power supply reliability.
He adds, "Without developing a strong ecosystem in India, the industry may not thrive. In comparison, China has been heavily subsidising its semiconductor industry for decades, providing free power in some regions, superior infrastructure, and better logistics."
The primary focus for domestic semiconductor manufacturers today is on integrating systems with the industries that require them in India.
"The EMS companies, which are our primary customers, recognise the importance of developing a domestic supply chain. However, the shift towards prioritising local procurement has not permeated all levels, as purchasing managers often still prioritise price above all else. I have suggested that the government consider encouraging EMS companies to procure more domestic components," added Gulati.
This could be a game-changer for the industry. When one company starts buying locally, others may follow suit, prompting the development of a vibrant ecosystem that would positively impact the entire sector.