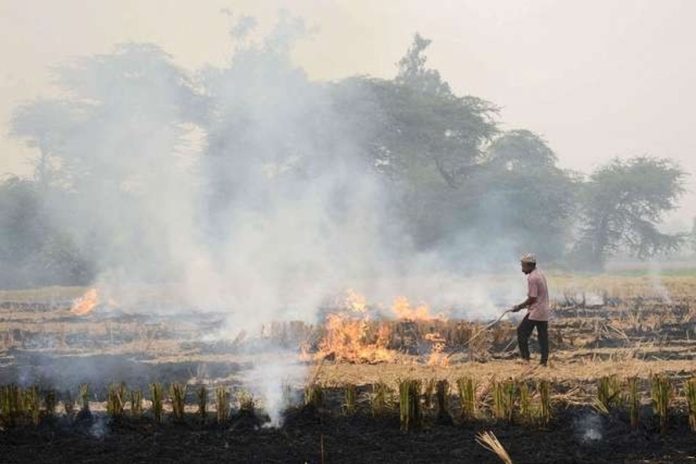 As the issue of stubble burning persists, raising concerns about air quality, Union Minister Nitin Gadkari recently emphasised the initiatives undertaken by the central government to tackle this problem in Haryana, Punjab and Uttar Pradesh.
He conveyed optimism that as the value of stubble rises, a strong market for its utilisation will be established, ultimately resolving the problem.
Explaining the same, Gadkari said, "Bitumen, Bio-CNG, LNG are being made from stubble" in these states and that efforts are on to build "a good market for stubble".
The air pollution in Delhi is largely caused by the smoke resulting from stubble burning in states such as Punjab, Haryana, Uttar Pradesh and Rajasthan.
Recognising the gravity of the situation, the Supreme Court directed farmers and governments in these states to stop stubble burning immediately.
Following a Mint report, Gadkari expressed, "Bitumen, bio CNG, LNG are being made from stubble. 185 projects have started in Punjab, Haryana, Uttar Pradesh to make CNG, LNG. In Panipat ethanol, bio bitumen and aviation fuel are being made from stubble and the government is working to speed it up."
"When I was in Punjab, I suggested to them that a policy should be made and farmers should be included to convert it (stubble) from waste to wealth," he added. He believes that such a policy would prove beneficial in tackling the problem effectively.
In a report submitted to the National Green Tribunal, the Committee of Air Quality Management in the National Capital Region and adjoining areas emphasised the urgent need for the state government of Punjab and its administrative agencies to diligently enforce the action plan's measures in order to significantly reduce the incidents of stubble burning.
As of today, the air quality in Delhi is nearing the "severe" category, grappling once again with severe air pollution.
At 8 am, the Air Quality Index (AQI) for the national capital reached 392. The 24-hour average AQI, recorded daily at 4 pm, stood at 397 on Tuesday, 358 on Monday, and 218 on Sunday.
Despite a brief relief from stubble-burning incidents due to pre-Diwali rains, there has been a surge in cases post-Diwali, with over 2,600 incidents reported in Punjab over the last two days.