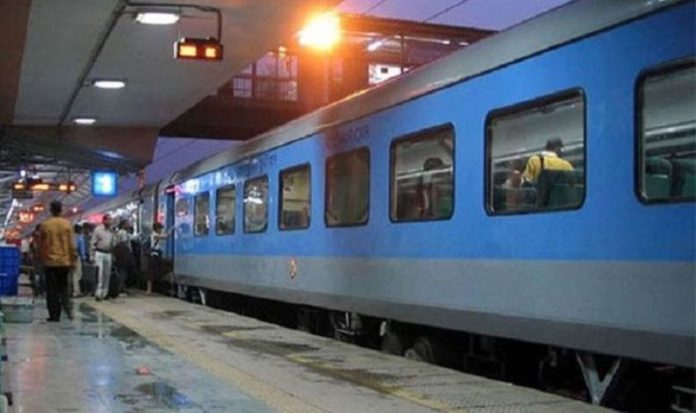 After facing criticism for the surge in fares for Suvidha Express trains, which reached Rs 11,230 for an AC-2 berth on the Jaipur-Yeshvantpur (Bengaluru) route and Rs 9,395 for the Mumbai-Patna route during the festival season—higher than airfares on those routes—the Railways is likely to review the surge pricing (high flexi fare) norms for these premium express trains.
The fare increases when demand exceeds the availability of berths in the flexi fare system.
While Rajdhani, Duronto, and Shatabdi trains have a flexi fare system, these services have a 40 per cent cap, meaning the fare would not exceed 40 per cent of the base fare.
However, the fares in Suvidha Express trains are abnormally high, as the Railways allows up to a 300 per cent increase in the base fare and other charges across both AC and non-AC berths.
Currently, only two Suvidha Express trains operate on the Mumbai-Patna and Jaipur-Yeshvantpur routes. The former runs twice a week, while the latter is a weekly service. The premium express train service was introduced in 2014 on the busiest routes, and only confirmed and RAC tickets are issued.
Sources indicate that the Railways is likely to reduce the permitted increase in the base fare for these trains.
According to the Railways ticket booking website managed by IRCTC, the 2AC ticket for the Mumbai-Patna Suvidha Express is Rs 9,395 until December 8, and similarly, for the Jaipur-Yeshvantpur Suvidha Express, the one-way 2AC fare is Rs 11,230 until February 3. The train fare is higher than the airfare.
Railway officials mention that although many premium express trains were introduced on high-demand routes to provide confirmed tickets to passengers willing to pay higher fares, the services were drastically reduced due to adverse feedback regarding high fares.
These trains were introduced with the specific aim of providing confirmed tickets for people who can afford and are willing to pay, and there is no provision for waitlisting. They are additional services for passengers. The Railways maintains that more trains are being run to cater to the needs of a large section of passengers.
During the current festival season, the railways have operated 2,423 trips of special trains since October 1, carrying 36 lakh passengers.
"Last year, during October 1 and December 31, which is the peak demand period, there were 2,614 trips. This year, we have increased it by three times, and there will be a total of 6,754 trips to clear the rush," said a senior Railway official.