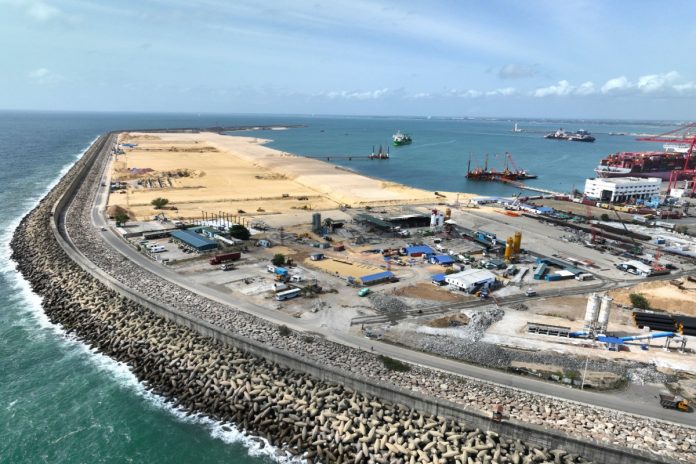 The first phase of the West Container Terminal, a deep-water container facility at the Port of Colombo is likely to be operational by December 2024, Adani Ports and Special Economic Zone (APSEZ) CEO Karan Adani has stated.
Replying to a question during a conference call last week, Adani said, "So on the Colombo port, we expect commissioning and operationalising of Phase 1 by December of 2024."
Early last week, the US International Development Finance Corporation announced a $553 million (Rs 4,118.89 crore) loan to Colombo West International Terminal Private Limited (CWIT) — a consortium of three parties led by Adani Ports — which is developing the West Container Terminal project.
As the first-ever Indian port operator in Sri Lanka, Adani Group has a majority stake of 51 per cent in the project; John Keells Holding, the largest public listed conglomerate in Sri Lanka, has a 34 per cent stake and the Sri Lanka Ports Authority holds the remaining 15 per cent.
Further, the APSEZ CEO noted that all partners are bringing their equity into the project.
"As you know, in Colombo port, we have a joint venture partner as well, where we have 51 per cent and 49 per cent shared by the other two partners, SLPA and John Keells. So, they bring in their respective equity into that project as well," he added.
When commissioned, CWIT will be the largest and deepest container terminal in Sri Lanka and will be able to handle ultra-large container vessels with capacities of 24,000 Twenty-Foot Equivalent Units (TEUs).
The new terminal's annual cargo handling capacity is likely to exceed 3.2 million TEUs.