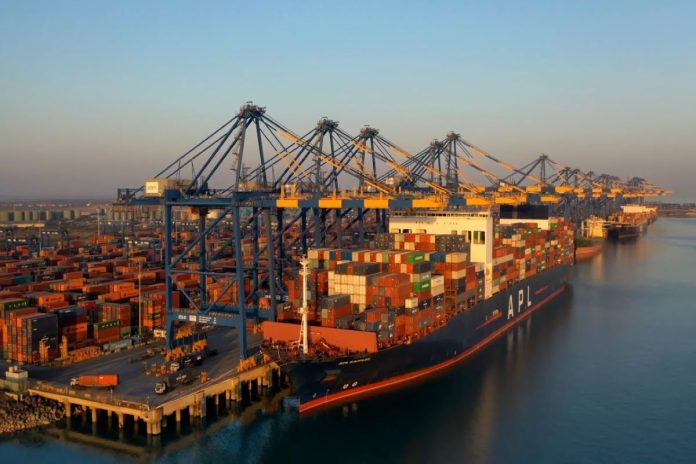 West Bengal government's plan to set up a port at Tajpur appears to be stalled, as the letter of award (LOA) has not yet been issued to Adani Ports and Special Economic Zone Ltd (APSEZ).
"On West Bengal Tajpur port, we are still waiting for a letter of award, LOA. We have received the letter of intent. We are waiting for LOA to come"', said Karan Adani, CEO APSEZ , during a conference call last week.
The state government had handed over the Letter of Intent for the development of the port to Karan Adani, CEO of Adani Ports, on 12 October 2022 during a Bijaya Sammilani event where Chief Minister Mamata Banerjee was present.
"Following the technical and financial evaluation and completion of all formalities, the Cabinet accorded approval for Issuance of Letter of Intent by the West Bengal Maritime Board for development of the Tajpur port to the successful bidder," a press statement by the state government had said then.
However, since then, there seems to be no movement on the project, which will be the largest investment in Bengal in decades, resulting in additional delays in the project's commissioning.
"Once we get (LoA), it will be 18 to 24 months before we start any construction over there since we have to go through the EC, environment clearance, as well as groundwork over there," Karan Adani added.
Deep Draft Port
The deep-draft Port at Tajpur is proposed to be located on the sea near the tourist destinations of Digha and Mandarmani beach, in Purba Medinipur district of West Bengal, around 170 km from the state capital, Kolkata.
Tajpur has a deep draft — 'depth' in layman's terms — of 12.1 metres. During high tide, the water level goes up by 3.9 metres, and this will give the proposed port a net 16 metres draft facility. That means large 'capesize' ships with upto one lakh deadweight tonnage can dock at Tajpur.
Deadweight tonnage is the total weight of a vessel, including that of its cargo, fuel, passengers, machinery, other equipment and fixtures.
APSEZ is supposed to invest Rs 15,000 crore to build the port and another Rs 10,000 crore in port-related infrastructure development.
The state government will hand over 125 acres of seafront to APSEZ to build the port and another 1,000 acres about 4 kilometres away for building related infrastructure and industrial facilities.
The state government has announced that the port will provide direct employment to 25,000 people and indirect employment to another one lakh.