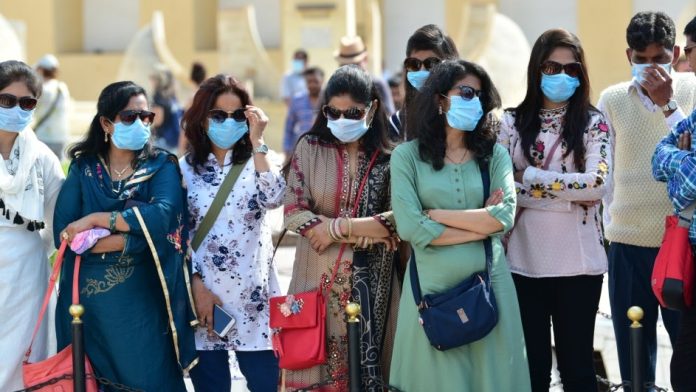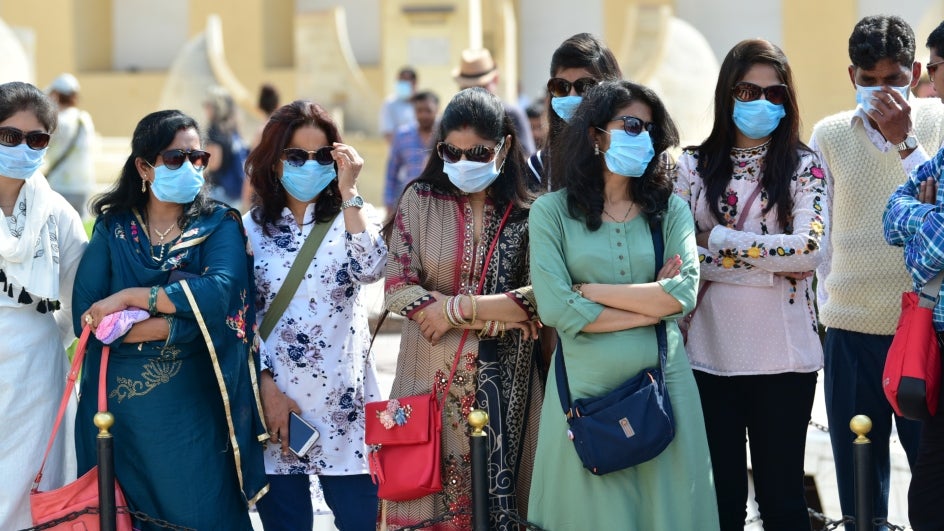 The government had started taking measures including screening much before the WHO has termed the virus outbreak as Public Health Emergency of International Concern (PHEIC) on January 30, 2020, said Civil Aviation Minister Hardeep Singh Puri.
Addressing a press conference on Coronavirus related issues Puri said that screening of passengers coming from all parts of the world is currently being carried on at 30 Indian airports and 6,49,452 passengers have been screened.
Minister added that the evacuation of Indians from Iran is also being planned in consultation with the Ministry of Health and Government of Iran.
Puri stated that universal screening of all incoming passengers coming from all parts of the world has begun at Indian airports. After the thermal screening, the passengers who show initial signs of fever, are subjected to full testing and further detailed process is carried out. He said that around 70,000 passengers coming to India on a daily basis through airports from different parts of the world are being screened.
The Minister said that the number of people brought back by Air India from Wuhan is 654. Air India also brought back 124 people including 5 foreign nationals, who were on board the COVID-19 infected Cruise Ship Diamond Princess from Yokohoma, Japan.
Indian Air Force also evacuated 112 people from Wuhan which included 35 nationals of Myanmar, Bangladesh, Maldives, China South Africa, USA, and Madagascar.
Puri further informed that WINGS India 2020, a major event of the Civil aviation sector scheduled from 12th to 15th March 2020, will be held on a truncated basis. Large public gatherings would be avoided. The local representatives would be attending the event. Video conferencing is being planned with the delegates outside India.
He further added that meetings of Group of Ministers are held at regular intervals and four such meetings have taken place. Cabinet Secretary is also taking regular review meetings with all related Ministries including Health, Defense, External Affairs, Civil Aviation, Home, Textiles, Commerce, Pharmaceuticals and other officials including with State Chief Secretaries.
Puri maintained that the Government of India is in regular touch with WHO headquarters, regional office, and country office to get updates on the evolving scenarios.  "Government, industry, tourism sector are all working in cooperation, he said and added that all the concerned agencies are in contact with each other round the clock.
There are also a number of preventive measures in place to curb the spread of Coronavirus disease.
Universal screening for coronavirus is being done at 30 airports having international operations. A total of 6,49,452 passengers have been screened so far from 6550 flights. All airports have been given strict directions that all passengers arriving from International flights shall be screened by APHO immediately once they step out of the specific identified Aerobridge. Separate Counters have been created near these aerobridges for their screening. After the screening and clearance given by APHO at these aerobridges, all passengers shall be allowed to proceed towards immigration. All airport operators shall identify and earmark the aerobridge and provide the necessary infrastructure for the purpose of screening.
Airport-wise nodal officers have been appointed at all the international airports and the list has been furnished to the Ministry of Health & Family Welfare to issue necessary instruction, if any, to the nodal officers at the airports directly without any delay.
Signages have been displayed at the designated places at all the airports having international operations.
Airlines have been instructed for making in-flight announcements as per the directions of the Ministry of Health & Family Welfare. All the international passengers are also being asked to fill the 'Self Reporting Form' in duplicate, as per the instructions of the Ministry of Health and Family Welfare.
Necessary instructions have been issued to the airlines by DGCA to carry the nCOV samples to the designated ICMR-NIV Pune Lab for testing.