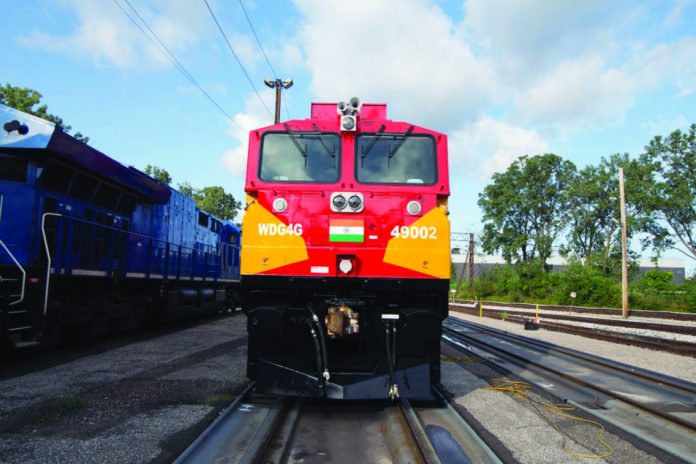 Indian Railways' much awaited WDG-6G diesel locomotive manufactured by General Electric is all set to begin trials prior to being inducted for operations in the South-Central Railway, Rail Analysis has reported.
The 6,000 horsepower diesel locomotive is known to pack a punch thanks to its superior power to weight ratio. It will now be put on Confirmatory Oscillograph Car Run (CDCR) trials in the Vikarabad – Parli section of South Central Railway.
This induction would be part of a greater cooperation between Indian Railways and the General Electric which includes setting up of a diesel locomotive shed in Bihar. In total General Electric will supply 300 such engines to the Indian Railways.
The engine boasts of higher fuel efficiency, lower emission rate and comes fitted with a fully turbocharged and intercooled 16 cylinder V-16 Evolution series engine. It is also set to increase the revenue of Indian Railways due to its higher hauling capacity.
The engine may also become a loco pilot favourite as the cockpit comes fitted with air-conditioning, heating and proper ventilation, a hot plate for cooking and urinals.