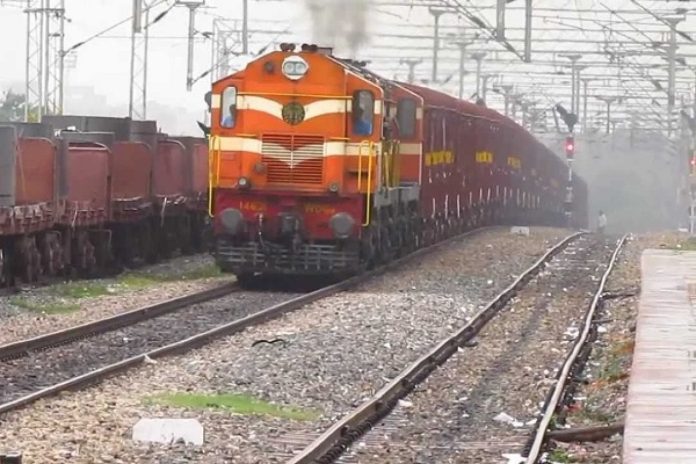 The Railways is planning to reduce the time travelling between the busy Delhi-Howrah and Delhi-Mumbai routes by five hours by investing around Rs 14,000 crore in infrastructure in the next four years, the Economic Times reports. The two route account for 30 per cent of passenger and 20 per cent of freight traffic.
This is one among the 11 proposals the railways has prepared in its 100-day plan, and instructions to start immediate action to implement the proposals by 31 August. Currently, the fastest train on the Delhi-Howrah and Delhi-Mumbai routes takes 17 hours and 15.5 hours respectively.
The aim is to reduce the time to 12 hours and 10 hours respectively. To do so, the railways has set a target to increase the speeds of the trains from 130 km/hr to 160 km/hr. Investment on the 1,525 km-long Delhi-Howrah route would be Rs 6,684 crore, and on the 1,483 km-long Delhi-Mumbai route would be Rs 6,806 crore.
The railways is sending the proposal for approval to the Cabinet Committee for Economic Affairs for approval, and would be implemented within four years from the date of approval.
The other proposals include wifi at 6,485 railway stations including 4,882 stations in the next 100 days, obtain approval for eliminating 2,568 level crossings on golden quadrilateral diagonals with 100 per cent funding of Rs 50,000 crore from the government by 2023, an advanced signalling system, redevelopment of 50 railways stations in 100 days, restructuring of railway board and technological revamp.