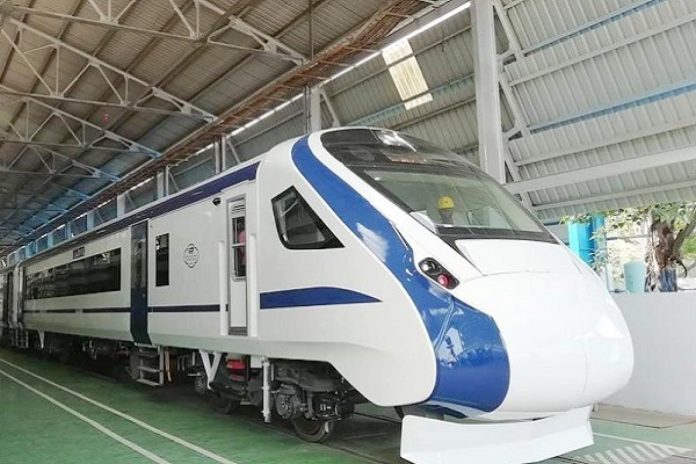 The Indian Railways has unveiled an ambitious semi high-speed rail plan under which passengers would soon be able to travel between Mumbai-Pune and Mumbai-Nashik in just two hours, reports Times of India.
Currently, the fastest train between the two cities is the iconic Mumbai-Pune Deccan Queen Express which takes 3.15 hours to travel between Chhatrapati Shivaji Terminus in South Mumbai and the Pune junction. On an average it also takes almost similar time via road.
To reduce the travel time to just two hours, the Indian Railways is planning on running semi-High Speed trains like the Vande Bharat Express which is currently plying between New Delhi and Varanasi.
This train comprising of 16 coaches would be able to cruise at a top speed of 160 kmph. Unlike Train 18, the MEMU variant may not be fully air-conditioned.
A similar train would be introduced on the Mumbai-Nashik route cutting the travel time between the two cities to two hours. The Mumbai-Vadodara route too is expected to get the semi-high speed train which will reduce the travel time from 4.38 hours to 4 hours.