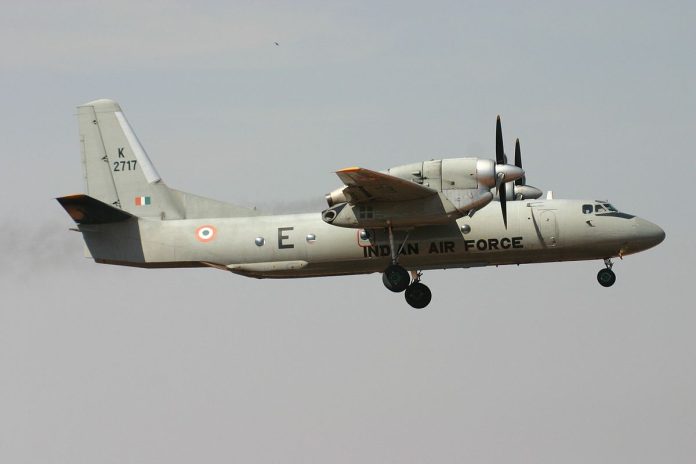 Transcript:
I think it would be fair to say that we have a problem in the Air Force – many of our aircraft are old and ageing and just not keeping with the times. Which is why India has been steadfast in going after Rafale. But now, just a couple of days ago, we saw a symptom of this problem yet again – an IAF AN-32 aircraft with 13 crew went missing, and search-and-rescue missions are reportedly underway.
If you recall from 2016, another AN-32 aircraft had gone missing – at that time over the Andaman islands in the Bay of Bengal when it was flying from Chennai to Port Blair. This time, the flight took off from Jorhat in Assam just a little after noon on 3 June and was headed to an advanced landing ground in Menchuka, Arunachal Pradesh, close to the border with China. About half an hour into the flight, the aircraft went off detection and was reported missing.
There have been reports of wreckage being found and the 13 crew members being martyred; however, we've not had an official word on the matter yet.
But as we wait to find out what happened with this particular flight – and the hope, of course, is that all onboard are safe – in this episode of Swarajya Standard, we look at what is a significant concern with this model of the Soviet-era IAF aircraft – the AN-32.
A naval pilot, K P Sanjeev Kumar, has written about it in his blog "kaypius", providing an important perspective.
What he essentially says is that the AN-32 is not lacking in a robust engine or airframe but that it doesn't have the safety aids necessary to tackle challenges like poor weather and rough terrain.
Flying over the hills, as this AN-32 was doing, brings up a number of challenges – from navigation to manoeuvring. For an aircraft to be able to safely fly over such difficult terrain, it needs to have safety aids over and above the ground-based aids generally on offer, those that can guide the crew in critical situations rather than have them rely on their judgement.
Kumar lists a bunch of safety features that are generally not available in Indian military aircraft, such as the ground proximity warning system, traffic and collision avoidance system, and terrain awareness and warning system. In fact, it came as quite a surprise to us to learn that Kumar had never seen or operated a terrain warning system in all the years of his service as a Navy pilot – from 1991 to 2014. This speaks to the gap in necessary tech upgrades that the IAF desperately needs.
Because, the fact is that for a lot of the challenges, experienced pilots can rely on their own judgement to see a flight through to safety. But sometimes the margin of error can be quite narrow, and a crew might do with some additional help from the in-flight system, especially in difficult terrain and during rough weather.
Plugging this gap is absolutely necessary – if we are to avoid these aircraft accidents and loss of life.
Because, the AN-32 – and we aren't even talking about the aircraft in our ranks that's known as the flying coffin – already has an unpleasant history of crashes, extending back to 2009, 1999, and all the way back to 1986, just two years after it was introduced into service as a transport aircraft. Since then, the AN-32 has already been involved in about 20 crashes, most of them not getting much attention.
But here's the thing: there has always been a reluctance in India when it comes to modernising defence equipment. Although the wheels have started to turn, there needs to be a complete change in mindset – one that says 'let's get the technology necessary to keep the men in air' rather than 'we'll do with what we have and pull off a rescue if things go south'.
Once that kind of proactive thinking sets in, we'll be able to avoid repeat incidents involving Indian aircraft. The loss of life is just not worth it, and surely the men and women in the defence machinery know it. It's just a matter of getting the mindset right.
For now, though, we hope and pray that the aircraft is found and the crew are alive – even if it's wishful thinking.