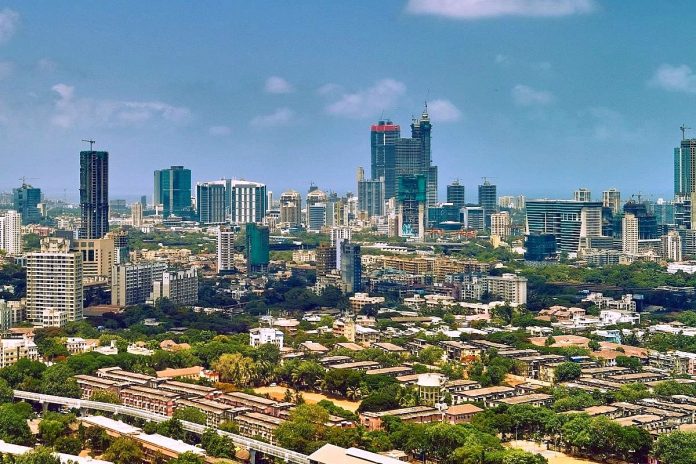 MMRDA aims to leverage Navi Mumbai International Airport (NMIA) and the Mumbai Transharbour Link projects to promote economic growth in the region.
The Mumbai Metropolitan Regional Development Authority (MMRDA) has put forth a plan to develop a 350 square kilometre settlement in the city harbour.
The aim of this proposal is to make the region the fastest growing centre in the country within the next decade, leveraging the Navi Mumbai International Airport (NMIA) and the Mumbai Transharbour Link (MTHL), according to Sanjay Mukherjee, the commissioner of MMRDA.
During an address to realty developers at an event organised by the industry lobby Naredco, Mukherjee emphasised the significance of the MTHL in the development plan. He mentioned that the MMRDA has proposed a new town where the MTHL will be located, and believes it will be a game changer for the region.
The proposed town will cover an area of 350 sq km. It is worth noting that Mumbai is currently over 600 sq km in size, while Navi Mumbai spans 344 sq km and the upcoming Naina city planned by City and Industrial Development Corporation of Maharashtra (CIDCO) is expected to be 370 sq km.
The body intends to prioritise the development of transport connectivity infrastructure in a few select settlements across the country. This approach ensures that the infrastructure is in place before the buildings are constructed.
Both the MTHL and NMIA projects are expected to have a significant impact on the national GDP. Each project is expected to contribute 1 percentage point to the GDP, transforming the Navi Mumbai region into a thriving hub for economic activity, according to MMRDA official.
The Bandra Kurla Complex business district, which was developed by the MMRDA several decades ago, currently contributes 2.8 per cent to the national GDP. This 160-hectare district has played a crucial role in driving economic growth.
According to Mukherjee, the year 2025 will mark a significant milestone in the infrastructure development of the city. Numerous projects are currently underway, and by 2025, these initiatives will come to fruition, further enhancing the city's infrastructure, reports PTI.
Mumbai Trans Harbour Link  
MTHL Bridge is an under-construction 22-km-long six-lane marine road bridge implemented by the MMRDA.
The project consists of sea crossing section of around 16.5 km and land section of remaining 5.5 km.
The mega project is expected to mitigate traffic congestion in the island city and promote economic development in Navi Mumbai and greater economic integration of Mumbai, Navi Mumbai, and their extended regions such as Pune, Goa, Panvel and Alibaug.
Navi Mumbai International Airport
NMIA will be the second airport in Mumbai Metropolitan Region (MMR), and will address the capacity constraints at Chhatrapati Shivaji Maharaj International Airport.
The new airport would shake up the demand-supply dynamics by adding 40 per cent more passenger handling capacity overnight to the MMR region.
The completion of the NMIA project is scheduled for the end of 2024.