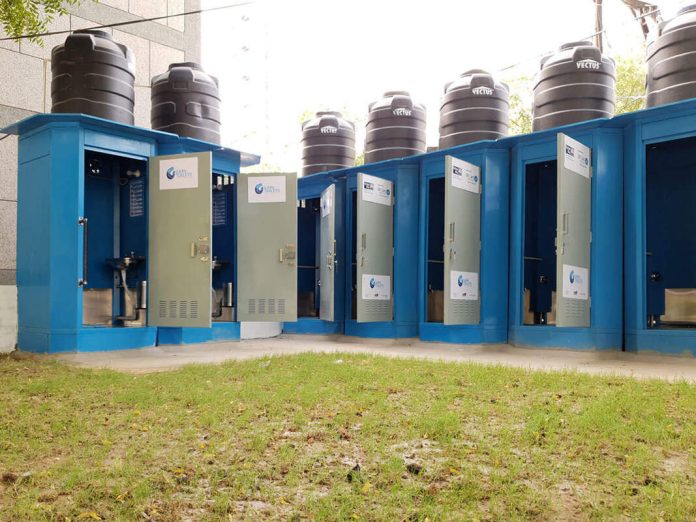 For the next five weeks, there will be a massive drive to clean and maintain nearly 1.5 lakh community and public toilets across urban areas, including at petrol pumps, as a part of the "Clean Toilet Challenge."
Urban Affairs Minister Hardeep Singh Puri on Friday (17 November) launched the challenge on the eve of World Toilet Day.
The Ministry said that the initiative has been conceptualised in line with the World Toilet Day theme of "Accelerating Change for Safe Sanitation." This first-of-its-kind nomination-based toilet challenge aims to ensure functionality and sustainability of community and public toilets.
It said the objective of this challenge is to improve the operations and maintenance of toilets in urban areas.
The challenge will also recognise model public toilets that exemplify cleanliness, accessibility, innovation in design, as well as functionality.
The Ministry said that the urban local bodies (ULBs) and even private organisations can nominate their best model community and public toilets.
Speaking at the launch of the challenge, Urban Affairs Secretary Manoj Joshi said that it's time to move to another level, where people can see the impact of sanitation and cleanliness easily.
"We need to focus more on aspirational toilets, and we need involvement of private sectors and NGOs for that," he added.
Puri said the Narendra Modi government put special focus on sanitation, both in rural and urban areas. He added that before 2014 there was "poverty of policies and not of funds," as he highlighted new initiatives and schemes rolled out by the current government.
In his virtual address from Singapore, founder and director of World Toilet Organisation, Jack Sim, shared the global experience of managing public toilets and basic issues involved in public toilets.
"If everybody demands for clean toilets, the owner of the toilets will have to live up to the expectation of the people. Hence, the behaviour change is the focus," he said.