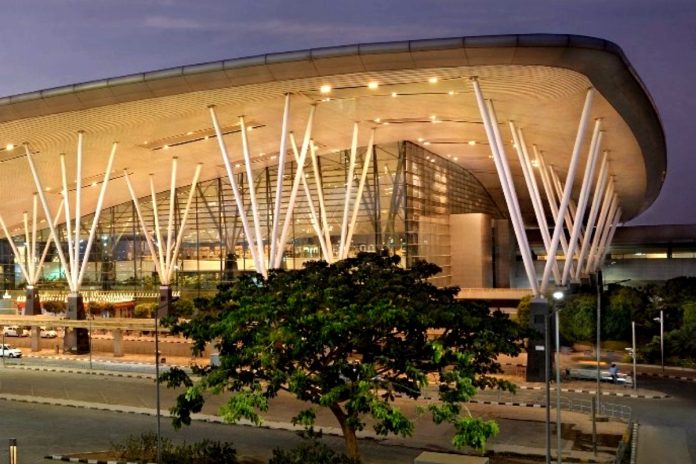 Bengaluru Airport has the potential to become a major hub for two prominent Indian airlines, Indigo and Air India, according to Hari Marar, the Managing Director and Chief Executive of Bangalore International Airport Ltd (BIAL).
Marar pointed out that for years, India lacked an airline with the stature and an airline-airport partnership necessary to establish a hub, while neighbouring countries like Singapore and Dubai capitalised on this opportunity by creating exceptional hubs.
He believes that the time has come for Indigo and Air India to collaborate and create an airline-airport partnership that can transform Bengaluru into a hub.
This vision aligns with Union Civil Aviation Minister Jyotiraditya Scindia's plan to transform Indian airports into aviation hubs and encourages domestic airlines to contribute to the establishment of an international civil aviation hub in India.
Bengaluru holds the promise of becoming a hub, not only for Indian airlines but also for international carriers, given the city's abundant business opportunities. A significant asset in this regard is the recently constructed runway and the airport's substantial reliance on automation, both of which strongly attract airlines.
Air India, under the ownership of Tata, is exploring the possibility of establishing a hub in the southern region of India. This expansion is especially likely given the significant presence of AirAsia, now part of Air India, in Bengaluru. As Air India enhances its operations in Mumbai, Bengaluru Airport could potentially become its second hub.
Indigo has noticed an increase in transit passengers who choose to fly via an Indian city when travelling between foreign destinations, as mentioned by Vinay Malhotra, the Head of Global Sales at Indigo. Bengaluru's location as a potential hub allows it to facilitate connections for passengers travelling across the southern region of India.
Bengaluru has attracted attention not only from Indian airlines but also from international players due to its immense business potential. The airport's new runway and heavy reliance on automation make it an attractive option for airlines.
The fact that international airlines like Lufthansa, Virgin Atlantic, and Cathay Pacific are either starting operations in Bengaluru or expanding their capacities suggests that the airport is poised to become a significant hub in the coming years.
Alex McEwan, Virgin Atlantic's Country Manager for South Asia, highlighted that Bengaluru provides an opportunity to connect passengers from across the southern region of India, reports Deccan Herald.
BIAL currently ranks as India's third-largest airport, connecting 76 domestic destinations and 25 international destinations with the participation of 36 airlines and 13 freight carriers.
BIAL has expanded its workforce significantly, growing from 25,000 employees before the creation of Terminal 2 to its current count of 38,000. The airport aims to further increase its workforce to 50,000 within the next two years, according to Marar.
The airport served 31.9 million passengers in FY23, coming close to the pre-pandemic levels, and anticipates hosting 39-40 million passengers in FY24.