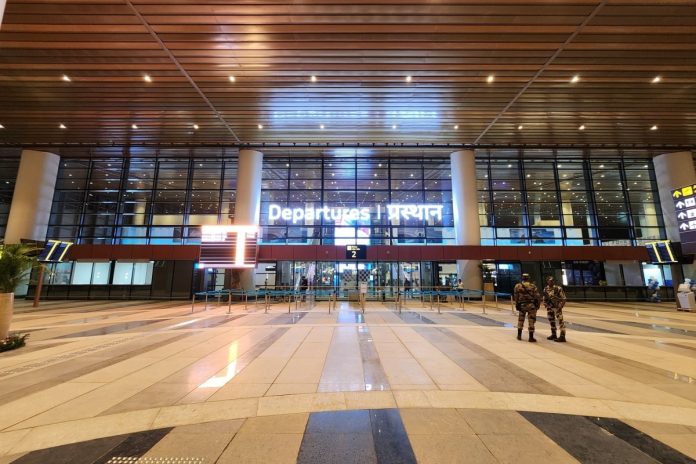 With the rapid rise in air traffic, the Ministry of Civil Aviation (MoCA) is looking to develop six 'Twin City' airports by 2030 in order to decongest existing airports located at major cities.
Twin City airports are a special case in which two different airports serve neighboring cities or narrowly separated urban areas.
The proposal has been shared with the Airports Authority of India (AAI), Directorate General of Civil Aviation (DGCA) and a steering committee on greenfield airports headed by the Secretary to the Ministry of Civil Aviation will be evaluating it, writes ET Infra, quoting  Joyanta Chakraborty, Director at Civil Aviation Ministry.
So far the 'Twin City' airport development plan has been undertaken in Delhi-National Capital Region, Mumbai Metropolitan Region (MMR) and Goa
While under-development Noida International Airport (NIA) at Jewar in Gautam Buddha Nagar district in Uttar Pradesh will complement the Indira Gandhi International (IGI) Airport in the national capital, Chhatrapati Shivaji Maharaj International Airport (CSMIA) in mainland Mumbai will be complemented by the upcoming Navi Mumbai International Airport (NMIA) at Navi Mumbai.
Similarly, the recently operationalised Manohar International Airport (MIA) at Mopa has complemented Dabolim airport in Goa.
"Like in Delhi NCR, we will have Delhi and Jewar, in Mumbai we will have Mumbai and Navi Mumbai and along with Mopa and Dabolim and we are looking at around six such twin city airports by 2030, 15 by 2040 and maybe 30 plus by 2047," said Chakraborty.
Further, several state governments such as Tamil Nadu have sought permissions from the Civil Aviation ministry to set up new greenfield airports in addition to an existing one in their major cities.
Tamil Nadu Industrial Development Corporation (TIDCO) is awaiting site clearance for its greenfield project in Parandur, Kancheepuram district which is located at a distance of about 60 KM from Chennai International Airport.
As air travel demand increases, both for domestic and international flights, major airports across India are undertaking expansion and increasing capacity.
However, most of the big airports are expected to reach their peak handling capacity soon, which makes new airport in their vicinity imminent.
For example, IGI Airport, is expected to reach its peak capacity of handling close to 110 million passengers annually within the next decade, which presents a case for a second airport in the National Capital Region to handle the future traffic projections.
In the first phase, the Noida International Airport will have the capacity to handle 12 million passengers annually with one runway and 25 aircraft stands. The capacity of the airport is expected to increase to 70 million passengers per annum by 2050.
Similarly, the first phase of Navi Mumbai International Airport (NMIA) is on track to open for air traffic by 2024 and would shake up the demand-supply dynamics by adding 40 per cent more passenger handling capacity overnight to the MMR region.