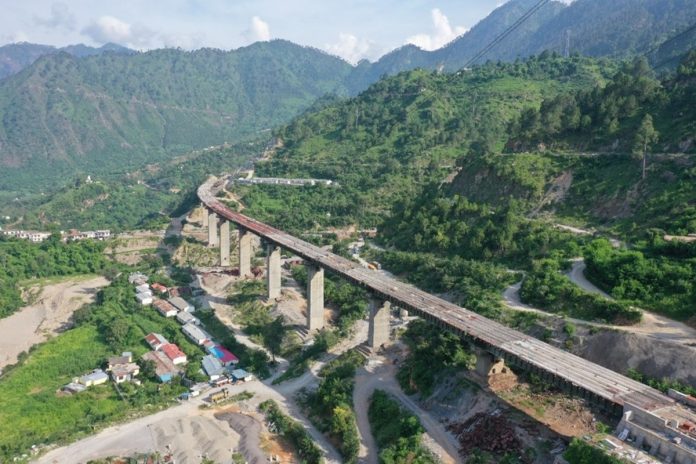 In a significant step forward for the Udhampur-Srinagar-Baramulla Rail Link (USBRL) Project, the 111-km-long final phase from Banihal to Katra, has entered last leg of completion.
This development comes in the backdrop of the completion of Tunnel T-50, which is the longest tunnel in the project, spanning an impressive 12.77 kilometres.
Dr Jitendra Singh, Minister of State in the PMO took to X (formerly Twitter) and conveyed this information.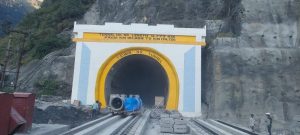 Tunnel T-50, USBRL Project
The 272-km Udhampur-Srinagar-Baramulla Rail Link (USBRL) aims to connect Kashmir Valley with the rest of the country by a broad-gauge railway line.
In view of the importance of the USBRL in providing seamless and hassle-free connectivity to Kashmir, it was declared as a "National Project" in 2002.
The rail link project which tackles the demanding Himalayan terrain, has been divided into four segments, namely, Udhampur-Katra, Katra-Banihal, Banihal-Qazigund, and Qazigund-Baramulla.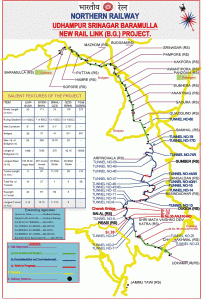 Alignment Plan- USBRL Project
The first leg, covering a distance of 25 kilometers from Udhampur to Katra, was successfully completed and commissioned in July 2014.
Leg-3, extending 18 kilometers from Banihal to Qazigund involving Pir Panjal Tunnel, was completed and opened to traffic in June 2013.
The last leg (Leg-4) spanning a formidable 118 kilometers from Qazigund to Baramulla, was completed in three phases, with the last phase commissioned in October 2009.
Work on the intervening 111-kilometer stretch from Katra to Banihal as part of Leg 2 is currently in progress. This section is the most challenging portion for construction due to its geology and extensive riverine system with deep gorges.
The latest sanctioned cost of the USBRL project is Rs 37,012.26 crore and is operational between Banihal – Baramulla in Kashmir Valley and Jammu-Udhampur-Katra in Jammu region.
The Katra-Banihal line is expected to be operationalised by January 2024.