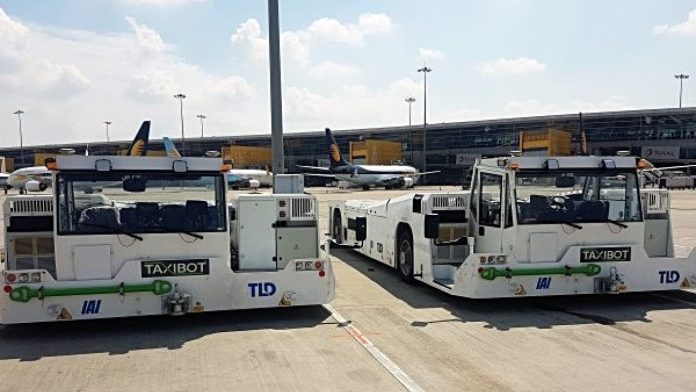 Starting today, Delhi Airport would help airlines save 213 litres of aviation fuel daily with the help of TaxiBots, the Hindustan Times reports. According to officials, TaxiBots are the semi-autonomous vehicle that would enable the aircraft to cover the distance between the parking bay and runway, without igniting engines.
Delhi International Airport Limited (DIAL) said that Delhi airport is the world's first recipient of such technology. Apart from saving fuel, the facility would dial down the carbon dioxide emission, reduce wear and tear of the aircraft and decrease the probability of jet blast incidents and at the same time, save money.
The TaxiBot is like a tow vehicle and connected to an aircraft's front wheel. DIAL CEO said that airlines would save 213 litres of fuel per flight, which "translates into a saving of $35 million annually for domestic carriers."
A DIAL spokesperson, on Monday (27 May) said, that seven to eight Spice Jet flights would use TaxiBot every day. There have been around 400 trail flights using the TaxiBots for the last eight months at the Delhi Airport, saving 2.36 lakh Kg carbon dioxide, 83,265 litres of fuel, 27.3 hours of time and 51 hours of engine life.
Currently, DIAL is operating only two TaxiBots at the Delhi airport but in the next four years, the number will go up to 15. "Initially the TaxiBots will be used only for the departing flights. As their number increases, we will also facilitate the arriving flights," a DIAL spokesperson said.
CEO Jaipuriar said, "We are excited to introduce this advanced taxiing solution that is operationally efficient and environmentally-friendly."