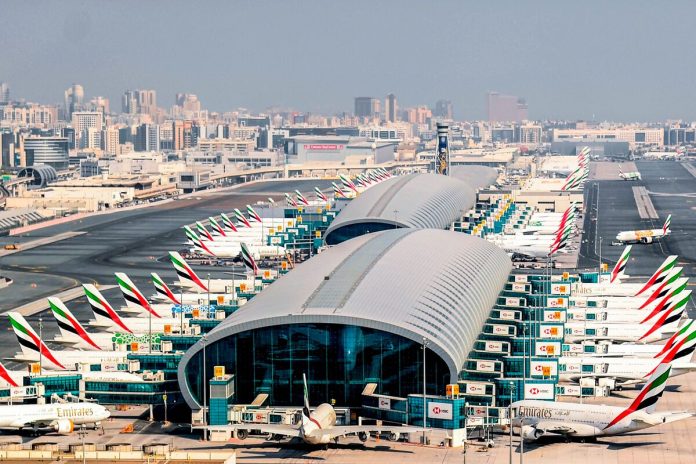 India is set to implement a comprehensive national policy aimed at transforming its airports into major international hubs, providing seamless global connectivity to the entire South Asian region.
This initiative, pending cabinet approval, will revolutionise the aviation landscape, focusing on streamlining security and immigration procedures, allocating international flight rights, and enhancing infrastructure to rival leading transit hubs like Dubai and Singapore's Changi Airport.
Individuals actively involved in shaping the policy have disclosed that this strategic effort is designed to aggregate passenger demand from across the region and offer direct flights to major cities worldwide, significantly reducing the reliance on foreign hubs.
In the fiscal year 2020, a staggering 69 per cent of Indian passengers travelling to Europe and North America opted for routes through hubs like Dubai, Abu Dhabi, and Doha using foreign airlines.
This trend has resulted in substantial revenue loss for both airlines and domestic airports, hindering India's aviation sector from capitalising on the surging growth in long-haul international traffic, as per the Economic Times report.
A government official emphasised, "this revenue leakage is a significant challenge for airlines and airports. With both Air India and IndiGo seeking to expand their international routes, the government is eager to formulate this crucial policy."
The adoption of a unified policy framework is expected to simplify the coordination between multiple ministries, allowing them to collaborate effectively in drafting and enforcing regulations.
The official highlighted the intricacies of the current system, noting that "security regulations and immigration processes fall under the purview of the Ministry of Home Affairs, while international flight rights are overseen by the Ministry of External Affairs. The development of essential infrastructure will be coordinated through the National Infrastructure Pipeline. Therefore, a consolidated framework is essential to expedite this transformative endeavour."
The proposed policy could potentially catapult Indian airports, particularly Delhi, into the league of globally recognised transit hubs, making it a strategic gateway for travellers across South Asia and the world.
This move promises to not only enhance India's status in the aviation industry but also significantly boost the country's economy by curbing revenue losses and promoting domestic airports as preferred transit destinations.
As the policy undergoes the approval process, India's aviation sector is poised for a major paradigm shift with a promising future as a regional and global aviation leader.