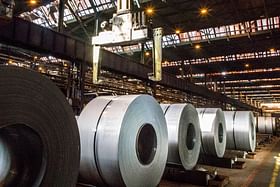 India's steel capacity has exceeded 161 million tonnes, signaling a promising trajectory for the industry, Steel Secretary Nagendra Nath Sinha said on Tuesday.
Addressing the '4th Indian Steel Association (ISA) Steel Conclave' event in the national capital, Sinha mentioned that India has already achieved a capacity of 161 million tonnes, comprising 67 million tonnes through the blast furnace-basic oxygen furnace route, 36 million tonnes via the electric arc furnace, and 58 million tonnes through the induction furnace route.
The top six players involved in steel production include Tata Steel, JSW Steel, Jindal Steel and Power, Arcelor Mittal Nippon Steel India, and two state-run entities, namely, Steel Authority of India Limited and Rashtriya Ispat Nigam Limited, the corporate entity of Visakhapatnam Steel Plant.
The National Steel Policy sets forth an ambitious objective of achieving a steel capacity of 300 million tonnes by 2030.
Back in October 2022, Prime Minister Narendra Modi had reaffirmed this objective, emphasising that India has set a target to double the crude steel production capacity from 154 million tonnes per annum (MTPA) now to 300 MTPA in the next 9 to 10 years in order to boost indigenous capabilities.
Going forward, the domestic steel consumption would need to increase significantly to around 160 MTPA by 2024-25 in line with India's vision to become a $5 trillion economy by 2024. Current planned capacity expansions of existing players are expected to add approximately 28-30 MTPA by 2024-25.