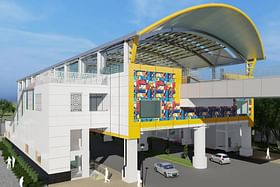 The Uttar Pradesh Metro Rail Corporation intends to add intricate marble work to every metro station to represent the famous Taj Mahal.
The Uttar Pradesh Metro Rail Corporation  (UPMRC) has conceptualised a world-class metro system for Agra while keeping in mind the heritage and historical significance of the city.
The Agra Metro stations are designed to reflect Mughal architecture by a team of highly-qualified architects and design consultants.
Agra was the capital city of the Mughals during their rule. The city is a major tourist hub with a number of monuments like Agra Fort, Tomb of Akbar and Fatehpur Sikri besides the Taj Mahal, which have been listed as UNESCO World Heritage sites.
The UPMRC intends to add intricate marble work to every metro station to represent the famous Taj Mahal which is constructed of marble.
UPMRC will also include decorative art of 'pietra dura' on floors and walls of the metro. The art of pietra dura was used extensively in Mughal architecture. Pietra dura is a kind of pictorial mosaic work using colourful semi-precious stones.
"We are not disturbing the aesthetics of this historical city. There will be the use of marble and jaali work at the metro stations,"  said Panchanan Mishra, Public Relations DGM, UPMRC, reports Financial Express.
The Mughal 'jaali work' will also be displayed on the walls of the metro stops. Jaali work refers to a perforated stone or latticed screen that typically has an ornamental design made from calligraphy, geometry, or naturally occurring patterns.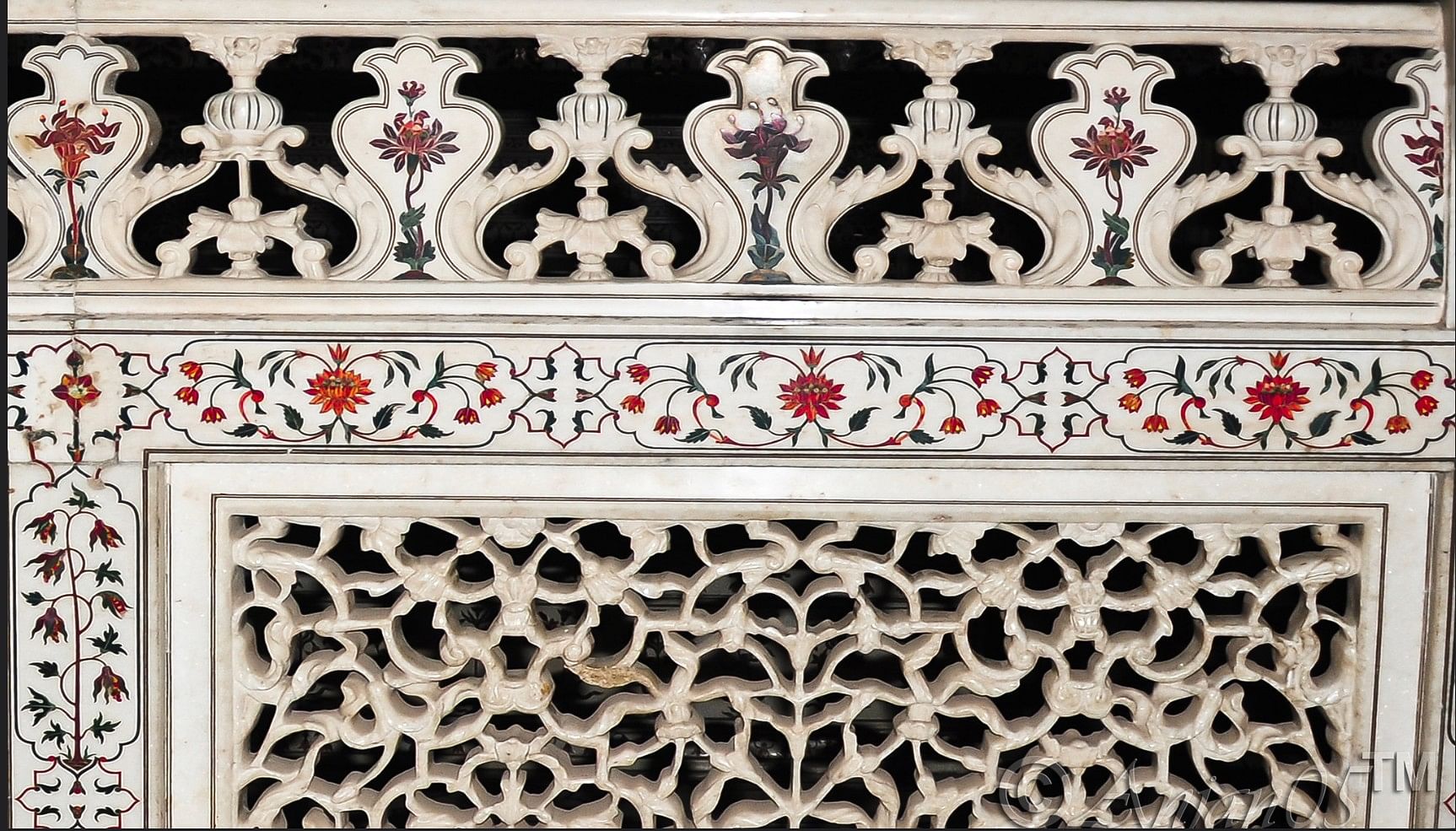 Agra Metro
The 29.4 km Agra Metro has two corridors with 27 stations.
The 14 km long first corridor between Taj East Gate and Sikandra is now under development. Up to 13 stations, including six elevated and seven underground, will be built along this corridor.
The 15.4-km-long second corridor will be completely elevated and will have 14 stations between Agra Cantt and Kalindi Vihar in Agra City.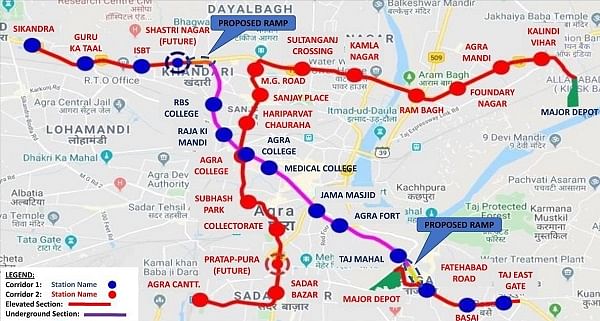 The priority corridor is a 6-km stretch on Corridor 1 and runs from Taj East Gate to Jama Masjid. It would have three elevated metro stations — Taj East Gate, Basai and Fatehabad Road along with three underground metro stations —Taj Mahal, Agra Fort and Jama Masjid.
Currently, the work on 4-km elevated section of priority corridor is nearing completion — civil work on all the three stations have been completed.
On 6 February, Uttar Pradesh Chief Minister Yogi Adityanath, while inaugurating the tunnelling work for the Agra Metro Rail Project said, "The priority corridor of six kilometres would be completed ahead of the six months of the scheduled target and Metro services will be operational for the people of Agra by the beginning of 2024."
By December 2025, construction of both corridors is expected to be finished.