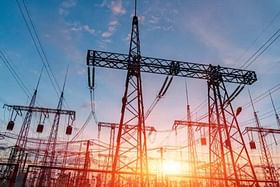 A power trade deal between the three countries – India, Nepal and Bangladesh – is set to transform the region's energy landscape. The deal will enable Bangladesh to import hydroelectricity from Nepal through India's grid.
Officials from Bangladesh's Ministry of Power, Energy and Mineral Resources have confirmed that the proposed three-way agreement is expected to be signed within the next month. This follows the finalisation of a deal between Bangladesh and Nepal on the use of a high-voltage transmission line with the Indian side.
During a meeting with Nepali Prime Minister Pushpa Kamal Dahal on earlier in June, Prime Minister Narendra Modi had announced that India would allow the use of the transmission line to enhance energy connectivity across the region.
According to Nasrul Hamid, Bangladesh's state minister for power and energy, "We were waiting for this nod from India. Things will move very fast now as both Bangladesh and Nepal have already agreed on the various aspects of the deal."
Bangladesh is facing frequent blackouts due to a foreign currency crunch that has limited fuel imports. Nepal, on the other hand, produces almost 30% more hydroelectricity than it requires during the wet season and has been keen to export the surplus to Bangladesh.
"If all goes well, we expect to sign the tripartite agreement by the third week of July," said Dinesh Kumar Ghimire, Nepal's energy secretary, to Nikkei.
Recently, the state-owned Bangladesh Power Development Board and the Nepal Electricity Authority collaborated with India's NTPC Vidyut Vyapar Nigam (NVVN), the agency for cross-border power trading, to use the Bahrampur-Bheramara high-voltage line.
The Asian Development Bank-funded $193 million line connects Bangladesh's western electrical grid at Bheramara with India's eastern grid at Baharampur, paving the way for bilateral electricity trade.
Nepal and Bangladesh are considering a dedicated transmission line through India, apart from using the existing high-voltage Indian line. Although two potential routes have been identified, multiple Bangladeshi Power Ministry officials confirmed that nothing has been finalized yet.
With a total installed capacity of around 2,600 MW, Nepal produces over 97% of its electricity through hydropower. Currently, the country exports around 450 MW of its electricity to India. However, its increasing hydro output, which is necessary to meet demand during the dry season, has created excess supply during the wet season.
Ghimire stated that in order to prevent excess power wastage, they need to explore foreign markets, with India and Bangladesh being the most feasible targets.
India and Bangladesh have plans to significantly increase their use of renewable energy in the coming years. The Indian government aims to generate 500 gigawatts from non-fossil sources and use 50% renewable energy by 2030. Bangladesh plans to increase the role of renewable energy in its power mix to 40% by 2050, from its current 3%.
Observers have noted that Nepal, with its abundant water resources, can assist both South Asian neighbours in achieving their respective targets.