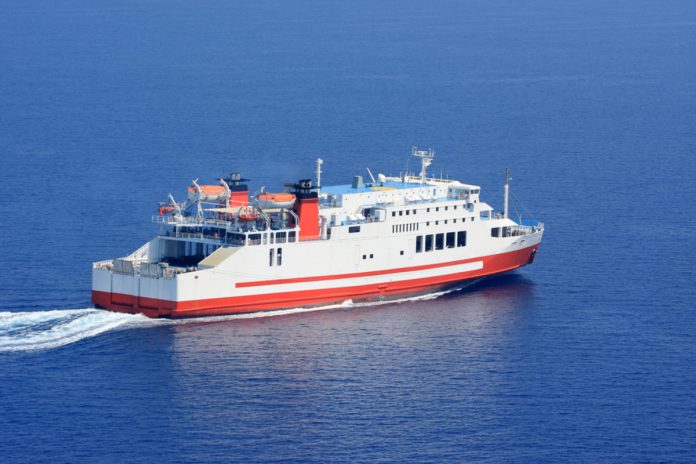 The long awaited ferry service between India and Sri Lanka was launched on Saturday (14 October).
The service was launched between the port town of Nagapattinam in Tamil Nadu and Kankensanthurai (KKS), a resort hub in Jaffna district of northern Sri Lanka.
Union Shipping Minister Sarbananda Sonowal flagged off the service at Nagapattinam port in the presence of Tamil Nadu's Public Works, Highways and Minor Ports Minister E V Velu.
The high-speed ferry will cover a distance of about 110 km, between Nagapattinam and KKS, in around 3.5 hours depending on sea conditions.
Addressing the launch of of ferry services via video message, Prime Minister Narendra Modi said that India and Sri Lanka are embarking on a new chapter in diplomatic and economic relations and the launch of a ferry service between Nagapattinam and Kankesanthurai is an important milestone in strengthening the relations.
Underlining the shared history of culture, commerce and civilisation between India and Sri Lanka, the Prime Minister pointed out that Nagapattinam and nearby towns have been known for sea trade with many countries, including Sri Lanka, and the historical port of Poompuhar finds a mention as a hub in ancient Tamil literature.
Prime Minister Modi also spoke about Sangam age literature like Pattinappalai and Manimekalai, which describe the movement of boats and ships between the two countries.
He touched upon the great poet Subramania Bharti's song 'Sindhu Nadhiyin Misai', which mentions a bridge connecting India and Sri Lanka. He further added that the ferry service brings alive all those historical and cultural connections.
The Prime Minister emphasised that connectivity enhances trade, tourism and people-to-people ties, while also creating new opportunities for the youth of both countries.
He also informed that direct flights between Chennai and Jaffna began in 2019, and now the ferry service between Nagapattinam and Kankesanthurai is yet another important step in this direction.
"Our vision for connectivity goes beyond the transport sector", the Prime Minister stressed, as he underlined that India and Sri Lanka collaborate closely in a wide range of areas such as fin-tech and energy.
He also touched upon connecting the energy grids between the two nations to enhance energy security and reliability, as energy security is crucial for the development journey of both India and Sri Lanka.
The Prime Minister highlighted that partnership for progress and development is one of the strongest pillars of India-Sri Lanka's bilateral relationship. "Our vision is to take development to everyone, leaving none behind," he said.
The Prime Minister stated that the projects implemented with Indian assistance in Sri Lanka have touched the lives of the people. He informed that several projects related to housing, water, health, and livelihood support have been completed in the Northern province and expressed delight in extending support for the upgradation of the Kankesanthurai Harbour.
"Be it restoration of railway lines connecting North to South; construction of the iconic Jaffna Cultural Centre; roll out of emergency ambulance service all across Sri Lanka; or the multi-speciality hospital at Dick Oya, we are working with a vision of Sabka Saath, Sabka Vikas, Sabka Vishwas and Sabka Prayas," Prime Minister Modi added.