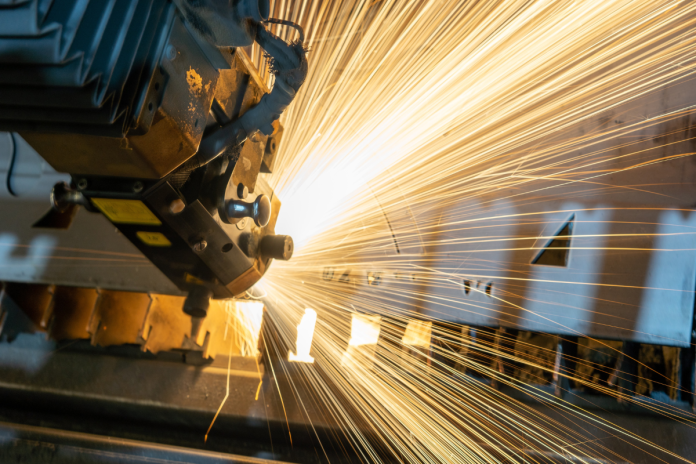 The NITI Aayog is currently in the process of identifying around twelve sectors in which India can emerge as a global manufacturing hub. This initiative involves assessing the export potential of these sectors and subsequently offering strategic recommendations, as reported by Economic Times.
The government plans to adjust policies and offer infrastructure assistance to boost the manufacturing sectors and help them achieve global success.
Officials have emphasised the importance of guiding these sectors and providing them with targeted support to increase production and meet international demands.
According to the ET report, although a finalised list will be established in the coming four months, policy intervention is being contemplated for industries such as cement, steel, and certain consumer-related sectors that are not included in the production-linked incentive (PLI) schemes.
The plan is to analyse approximately 10-12 manufacturing sectors of the economy and align them with global trends in order to determine their growth potential. The government will then develop interventions for the identified sectors.
The exercise is aimed at evaluating the country's industrial capabilities and the challenges these sectors face which hinder India from becoming a global manufacturing centre.
Further, the government will work towards developing the necessary infrastructure for these sectors — such as efficient transportation, reliable power supply, and seamless digital connectivity.
Additionally, there will be a review of the current policy framework and trade agreements, with a focus on streamlining regulations and making adjustments to the tax structure to stimulate manufacturing in these sectors and improve the overall business environment in India.
The government seeks to harness India's demographic advantage, skilled workforce, and robust economy to attract manufacturing investments.
The Make in India initiative, launched in 2014 and now in its 2.0 version targeting 27 sectors, aims to foster innovation, and infrastructure development, and establish India as a manufacturing and innovation hub.
Additionally, the government has implemented Production-Linked Incentive (PLI) schemes for 14 sectors, allotting Rs 1.97 lakh crore in incentives to boost manufacturing and exports.
Other key initiatives offering direct and indirect support to the manufacturing sectors include the Industrial Corridor Development Programme, Ease of Doing Business, National Single Window System, and PM Gati Shakti National Master Plan.