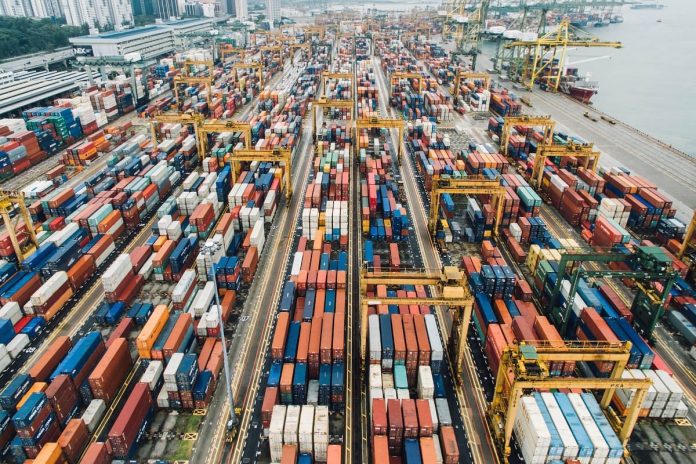 Prime Minister Narendra Modi on Monday (2 October) laid the foundation stone of the first multi-modal logistic park (MMLP) of Madhya Pradesh.
The MMLP is being developed in Indore over an area of 255.17 acre near Pithampur in Dhar district.
The site is strategically located near Pithampur industrial area, and abutting the Indore Tihi-Dahod rail line as well as proposed Mhow ring road, at 30 km from Indore Airport and Indore city.
To be built at an estimated cost of Rs 1,110.58 crore, the contract for the development of Indore MMLP was awarded to construction engineering company G R Infraprojects in March this year.
The project will be implemented on a design, build, finance, operate and transfer (DBFOT) mode and will be completed in three phases, with phase-1 expected to be operational by 2025. Under the terms of the contract, the developer will operate the MMLP for 45 years.
The MMLP will handle 12.79 million metric tonne (MMT) cargo in the horizon period of 45 years and will give huge boost to the industrial zones in the catchment region such as Indore, Ujjain, Dewas, Dhar, Pithampur, Khandwa and Barwani.
In order to develop the logistics park, a tripartite SPV (special purpose vehicle) has been formed amongst the National Highways Logistics Management Limited (NHLML), Rail Vikas Nigam Limited (RVNL) and Madhya Pradesh Industrial Development Corporation (MPIDC).
The SPV will provide land for the MMLP, external rail, road connectivity as well as water and power supply. The MMLP is being provided with a four-lane access from Mhow-Neemach four lane state highway and 6.5 km long rail siding from Sagore Railway Station.
This state-of-the-art logistics park will fulfill most of its energy requirement through 'green energy' and is expected to generate 10,000 jobs.
Reducing Logistics Cost
MMLP is an integrated facility which offered integrated logistics and distribution services, facilitating modal shift between road and rail, lowering handling costs.
These mega establishments are targeted to reduce logistics costs to 8-9 per cent of the gross domestic product (GDP). Currently, logistics account for 14 per cent of GDP — making India far less competitive on the global stage.
The NHLML, which is a 100 per cent owned subsidiary of the National Highway Authority of India is the nodal agency for implementing the MMLP projects.
The foundation stone of the country's first MMLP at Jogighopa in Assam was laid in October 2020 and is slated to be completed by December 2023.